Sydney

The second ODI of the series between India and Australia will be played on 29 November i.e. Sunday, which is like 'do or die' for the team captained by Virat Kohli. The Indian team had to lose by 66 runs in the first ODI and now if they lose the second match, then the series will also be lost.
India must correct mistakes
The Indian bowlers, who have been struggling to find a rhythm in the first match, will have to do their best in the second ODI to save the series against Australia by improving their mistakes without losing time. The way Australia took advantage of India's weaknesses is a matter of concern for captain Virat Kohli and coach Ravi Shastri.
Read, ICC fined due to another shock after defeat to Indian team
Australian batsman in excellent form
Australia captain Aaron Finch, Steve Smith and David Warner are in great form, with Jasprit Bumrah and the rest of the bowlers failing in the first ODI. There is also no possibility of any change in the bowling combination of the Indian team unless both Yuzvendra Chahal and Navdeep Saini are declared unfit.
There can be changes in Team India
Indian bowlers looted runs in the first ODI played in Sydney. Spinner Yuzvendra Chahal and Pacer Navdeep Saini together gave 172 runs in 20 overs. Chahal left the field after completing his spell due to injury. At the same time, Saini's waist has been stretched. T Natarajan has been included in the team as their cover. Shardul Thakur can be replaced in place of Saini and Kuldeep Yadav in place of Chahal when he is out.

Eyes will be on Captain Kohli
Some of India's top order batsmen lost their wickets playing irresponsible shots. Especially the shot by Shreyas Iyer off Josh Hazlewood, it was not necessary. Mayank Agarwal also could not cope with the extra bounce. Captain Virat Kohli has the eye of the Australian team, media and cricket fans and he would like to play big innings too.
Read, AUS vs IND: Jampa dominated after Aaron Finch and Steve Smith, India lost
Difficult in front of Team India
Hardik Pandya scored 90 off 76 balls but like the 2017 Champions Trophy final, the match cannot be won by just one brilliant innings. Pandya himself has admitted that he is currently not in a position to bowl and will not be able to bowl before the T20 World Cup. This leaves Kohli with bowlers who cannot bat and no top-order batsman can bowl.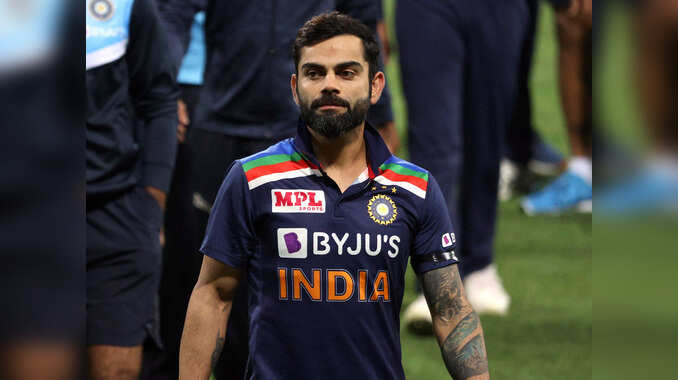 Australia vs India: India could have won the first ODI by doing this feat!

Sixth bowler shortage
Captain Kohli of Team India said after the first match, 'We talked about batting after the defeat. We came down with positive thinking and everybody tried to play in the same way. The lack of a sixth bowler has put a lot of pressure on Pacer Jasprit Bumrah, who is not even in his familiar form in ODI cricket. He could not repeat the great form of IPL in the first ODI. It will be expected that the Indian bowlers will make a comeback and play a strong game and succeed in putting pressure on the Australian batsmen.
Green may get a chance
In the Australian team, rising star Cameron Green may get a chance as Marcus Stoinis was hammered in the first match. Finch and Smith both indicated that Green could make his ODI debut.
Such are the teams
India: Virat Kohli (captain), Shikhar Dhawan, Shubman Gill, KL Rahul, Shreyas Iyer, Manish Pandey, Hardik Pandya, Mayank Agarwal, Ravindra Jadeja, Yuzvendra Chahal, Kuldeep Yadav, Jaspreet Bumrah, Mohammed Shami, Navdeep Saini and Shardul Thakur.
Australia: Aaron Finch (captain), David Warner, Steve Smith, Marnus LaBuschen, Glenn Maxwell, Marcus Stoinis, Alex Carrie, Pat Cummins, Mitchell Starc, Adam Jampa, Josh Hazlewood, Sean Abbott, Ashton Egger, Cameron Green, Mojes Henriques, Andrew Tye, Daniel Symes, Matthew Wade. (Input from agency)
.