Jaipur. Tina Dabi, CEO and IAS officer of Sriganganagar Zilla Parishad, is in the news after reports of divorce from Kashmir-based IAS Athar Aamir Khan. But it is not that Tina Dabi was not in the discussions before, some of her pictures went viral on social media even 4 months ago. Actually, Tina Dabi was transferred to Sriganganagar as Zilla Parishad CEO after serving as SDM in Bhilwara for two years. On July 22, Tina took charge of Sriganganagar Zilla Parishad and on the occasion, he signed documents related to the Vedic chanting to take charge after worship. Read with pictures in the next slides- Tina Dabi-Athar Aamir Khan divorce case discussed in Muslim countries …
This form of marriage after marrying a Muslim is viral
Four months ago on July 22, IAS Tina Dabi took over as the CEO of Sriganganagar Zilla Parishad. Tina signed the documents while taking charge at 12 o'clock in the auspicious time amid Vedic hymns here. Then many pictures on social media went viral on social media regarding this form of Mrs. Khan. With these pictures, after Tina Dabi's marriage to a Muslim IAS officer, the messages regarding Hindu customs and religious work also went viral.
Discussions of Tina Dabi and Athar Khan in Muslim countries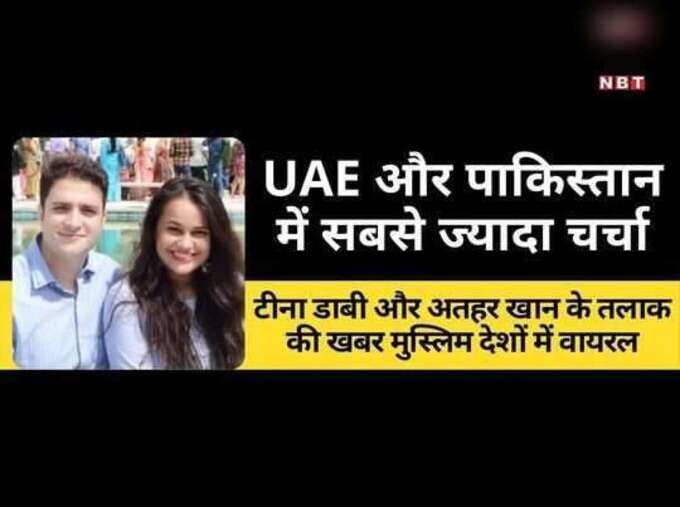 The news of divorce between UPSC Civil Services Examination 2015 topper and IAS officer Tina Dabi (IAS Tina Dabi) and Athar Aamir Khan (athar aamir khan) has become a topic of discussion not only in the country but worldwide. The news of Tina Dabi and Athar Khan is being searched the most, especially in Muslim countries.
Divorce application after two and a half years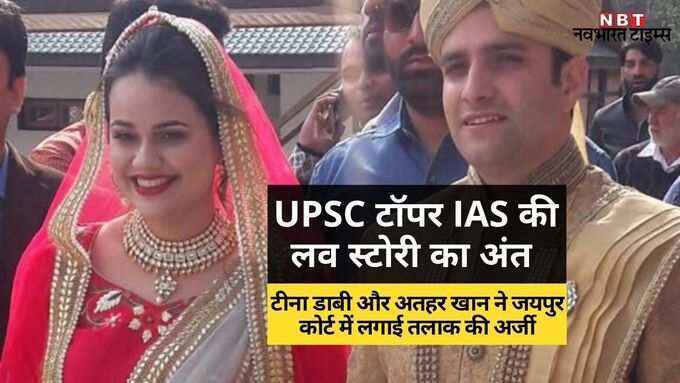 UPSE topper Tina and Athar have filed for divorce in the Family Court of Jaipur after two and a half years.
IAS Tina Dabi's divorce news viral on social media, see- After marriage, just look at these 2 pictures on Twitter with
.