new Delhi.

If we buy an iPhone priced above one lakh rupees, then obviously we will also hope that its camera will beat everyone. But recently a Samsung smartphone has beaten the iPhone worth more than Rs 1 lakh in terms of camera quality. Not so, we are saying the top 10 list of the famous website, DxOMark, which gives a rating to the smartphone camera.
Actually, Samsung Galaxy S20 Plus smartphone has recently made its place in the top-10 camera smartphone list of DxOMark. This Samsung smartphone is ranked 10th with 118 points. With this, Samsung's phone surpassed the iPhone 11 Pro Max, which has been ranked 11th with 117 points. On the top of this list is the Huawei P40 Pro smartphone which has got 128 points. Let us know that the price of the top model of this iPhone on Flipkart is 1.5 lakh rupees and the price of Samsung phone is 78 thousand rupees.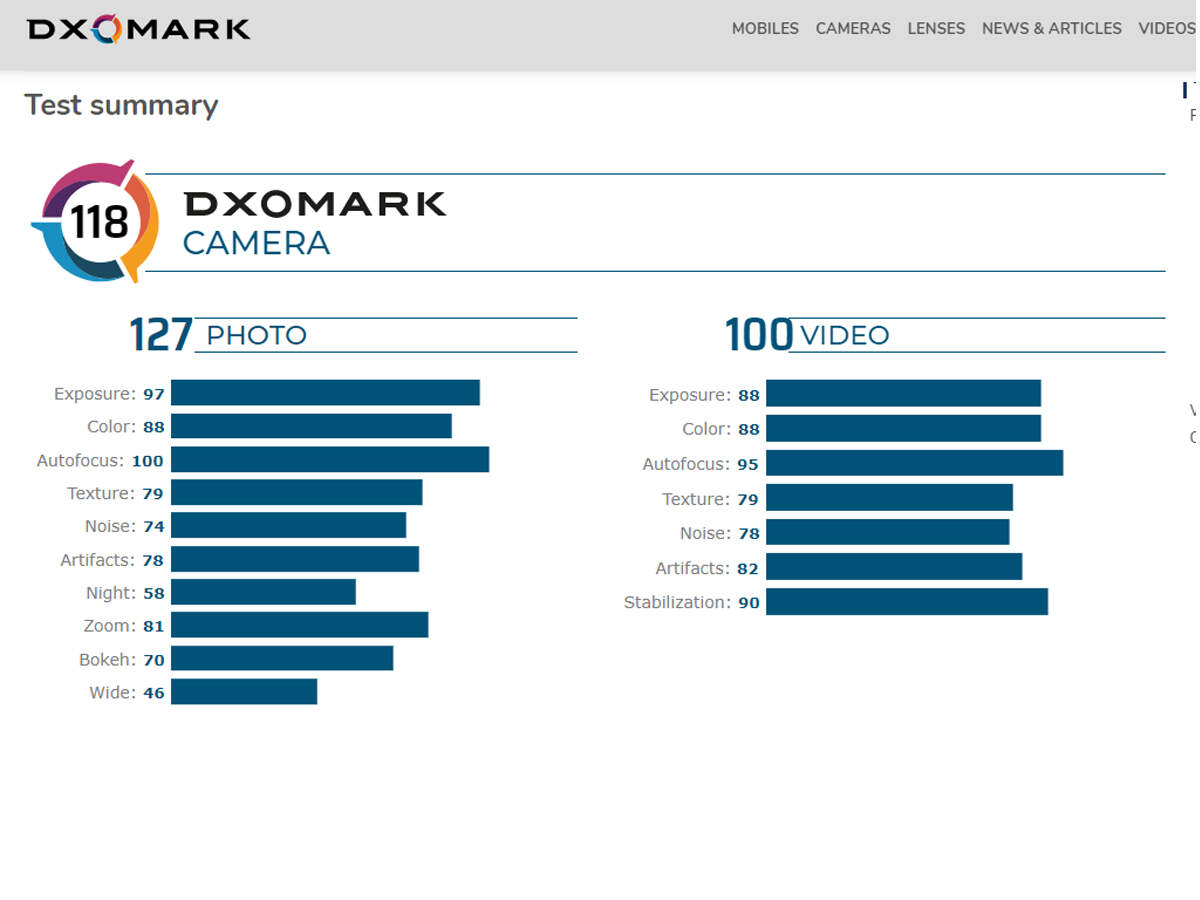 Galaxy S20 + rating
This is how the rating of Galaxy S20 +

The photo score of this Samsung phone was 127 points. The ultra-wide camera of this phone has been described as brilliant. However, it did not do that much better in low-light and indoor. Talking about video quality, it has got 100 points. The rating firm included this phone in the top-10, although it said that its 12MP primary camera should have been slightly better.
Triple camera setup given in iPhone

The Samsung Galaxy S20 Plus has triple rear camera setup in quad and iPhone 11 Pro Max smartphones. The Galaxy S20 + has a 12-megapixel primary camera, a 12-megapixel wide-angle camera, a 64-megapixel telephoto lens, and a depth sensor. At the same time, the iPhone has a 12MP + 12MP + 12MP triple camera setup.

Summary
Performance
Samsung Exynos 9 Octa
Storage
128 GB
The camera
12MP + 64MP + 12MP
The battery
4500 mAh
The display
6.7 "(17.02 cm)
RAM
8 GB
Next story
.