Chandigarh / New Delhi
As part of the unlocking process, many states opened educational institutions with claims of adherence to the Corona Guidelines and vigilance. However, with the arrival of Corona infection to children and teachers, the government and administration have swelled hands and feet. Due to this, a decision is being taken to close schools in many states. More than 150 school students in three districts of Haryana have been found to be Kovid-19 positive. School will be closed for a few days here. On the other hand, the decision to open schools has been deferred after the increase in new cases of epidemic in Gujarat. Earlier, schools in Himachal, Mizoram and Uttarakhand were also closed due to corona infection.

More than 150 students of corona in Haryana, schools closed
Educational institutes have been closed for a few days due to the corona-positive withdrawal of more than 150 school students in three districts of Haryana. Officials said that the health of all students from 9th to 12th corona infected is stable and among them Most are in home isolation. In 13 schools in Rewari district, 91 students were found to be Corona positive while a total of 30 students and 10 teachers in many schools of Jind got infection.

Read: Corona spreading in Haryana schools, locks in schools in other states, know everything


Corona: Total cases in India reach close to 90 lakh, know update

Similarly, 34 students and two teachers of Jhajjar district were hit by Kovid-19. Explain that schools were opened in Haryana for students of classes 9 to 12 from November 2. However, students were allowed to come to school with the permission of parents.

Schools will not open in Gujarat from 23 November now
Due to the increasing corona cases in Gujarat, the date of opening the school has been pushed forward. At present, all government and private educational institutions in Gujarat will remain closed till further orders. Let me tell you that there was preparation for opening school in Gujarat from November 23, but once again there is an increase in new cases of corona. In such a situation, the government and the education department have reconsidered their decision to open the school and postponed it till the next order.

All schools and colleges closed till 25 November in Himachal
Earlier in Himachal Pradesh, the schools were closed again after a week due to Corona infection reaching the students and teachers. On 10 November, the Himachal Pradesh Cabinet decided to keep all educational institutions, including schools, colleges, polytechnic colleges, ITIs and coaching centers closed from 11 November to 25 November.

70 students and 25 teachers and staff members were found infected at a boarding school in Mandi, home of Chief Minister Jairam Thakur. Apart from this, there were reports of spread of infection to children in other schools as well. Sensing the alarm bell, the government decided to keep the school closed. Schools were opened in Himachal Pradesh for students of classes 9 to 12 from November 2.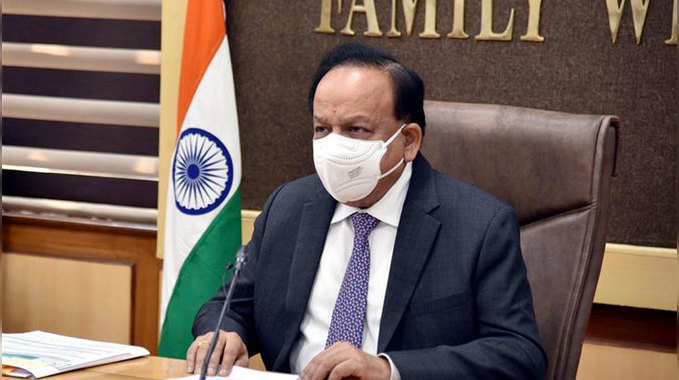 Corona vaccine will come in next 3-4 months, said Harshvardhan
15 students in Mizoram, Corona positive, schools closed
In Mizoram too, 15 school students in two private schools were found to be Corona positive. In view of the danger of infection, the Mizoram government decided to close all schools. Schools were opened for students of 10th and 12th on 16 October. But orders were given to close the school again due to rising Corona cases in the state.
School closed after 5 days of opening in Uttarakhand
In Uttarakhand, it was decided to close 84 schools on 6 November, 5 days after the school opened. Here the corona report of 80 teachers from 23 schools in Pauri Garhwal district came positive. However, schools were closed for five days so that they could be cleaned and reopened.

Corona was born to 879 teachers and 575 students in Andhra Pradesh
Earlier in Andhra Pradesh, Corona report of 879 teachers and 575 students came positive. This stirred up the entire state. However, the officials said that the corona test of children and teachers was done before the school opened, due to which cases have come up.
Schools will not open in Odisha this year, Tamil Nadu also postponed
Schools in Andhra Pradesh were not closed, but the neighboring state of Odisha postponed its plan to open schools from 16 November. Here schools will remain closed till 31 December. Similarly, in Tamil Nadu and Karnataka also schools have not been opened at the moment. In Tamil Nadu, a decision was taken to open the school for students from class 9 to 12 earlier from November 16 but the parents had expressed concern over opening the school. In such a situation, it was decided to keep the school closed for the time being. Universities and colleges in the state will be opened from 2 December.
Colleges open in Karnataka, decision on school later
Similarly, due to rising corona cases in Karnataka, the decision to open the school has been postponed. Degree and postgraduate colleges have been opened here from 17 November. Deputy Chief Minister CN Ashwanath Narayan says that the decision to open the school will be taken only on the basis of the number of students attending the college.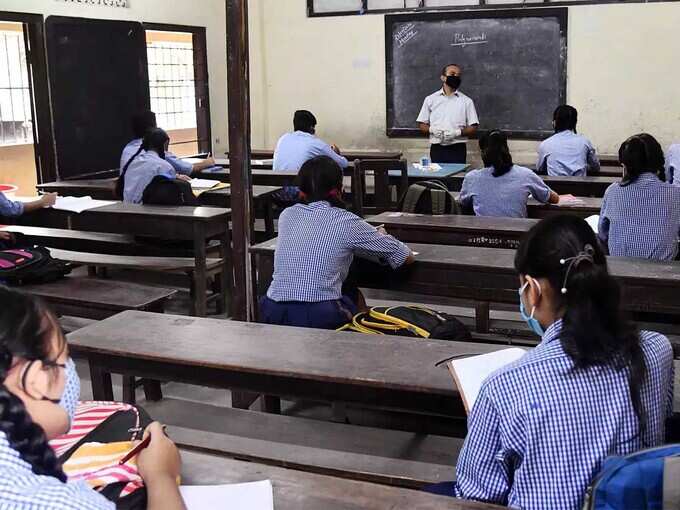 Schools closed in Haryana
.