Highlights:
Election for the third phase of Zilla Parishad and Panchayat Samiti members today.
In the third phase, over 57 lakh voters got the chance to choose local government.
Voting continued at 7,964 polling stations in 21 districts from 7:30 am.
Jaipur. Polling for the third phase election of Zilla Parishad and Panchayat Samiti members in 21 districts of Rajasthan is going on today i.e. December 1 from 7:30 am. Voting will take place at 7964 polling stations till 5 pm. 27.42% voting has been done till 12 noon. Whereas by 10 pm, the voting percentage was only 11.60. In this phase 57 lakh 9 thousand 120 voters have got the chance to choose their government. These include 29 lakh 48 thousand 47 men, 27 lakh 61 thousand 52 women and 21 other voters.
Corona gets Salaman Khan again 'relief', now next hearing on 16 January
Panchayat elections are being held in these 21 districts
Polling is being held in Ajmer, Banswara, Barmer, Bhilwara, Bikaner, Bundi, Chittorgarh, Churu, Dungarpur, Hanumangarh, Jaisalmer, Jalore, Jhalawar, Jhunjhunu, Nagaur, Pali, Pratapgarh, Rajsamand, Sikar, Tonk, and Udaipur districts of the state. . Voting is being held for 1016 members of 52 Panchayat Samitis and their respective Zilla Parishad members. It is worth noting that in the third phase, about 20 thousand EVM machines are being used, while more than 40 thousand personnel are busy in conducting the elections.
Government school teacher stole purse, CCTV handcuff imprisoned but … 'burial' in police station!

Final voting on 5 December, results on 8 December
According to the State Election Commissioner PS Mehra, all voters have been requested to leave their houses for voting by putting on masks. Sanitize the hands before going to the polling station and while standing in line at the time of voting it is advised to wait for your turn by standing on the marked goal or making a reasonable distance. The commissioner informed that for the fourth and final phase for the Zilla Parishad and Panchayat Samiti members, voting will be held on December 5 and the counting of votes will be held at all the district headquarters from 9 am on December 8..
Kisan Andolan: Rajasthan Congress chief shares this viral video to surround Modi government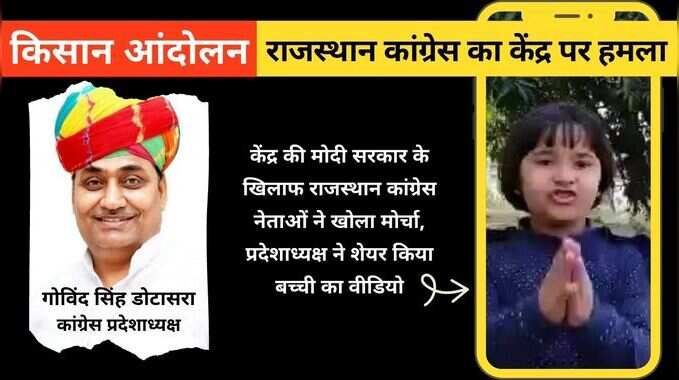 Kisan Andolan: Gehlot wrote a letter to PM Modi, Congress state president shared this viral video
.