Jaipur.
The campaigning for the first phase of the election of the Zilla Parishad and Panchayat Samiti members in 21 districts of Rajasthan came to an end on Saturday. Polling will be held in these districts on November 23 from 7:30 am to 5pm. Election Commissioner PS Mehra said that a period of 48 hours before the end of polling i.e. November 21, Saturday at 5 pm, by political parties or candidates to organize public meetings, processions, through cinema, television, electronic and social media There will be a complete ban on campaigning from. Also, election campaign cannot be conducted by organizing concerts, theatrical performances or any other entertainment program.
Rajasthan: Hostel operators descended in Chambal river in the cold season of Coaching City Kota, demanding 'Jal Satyagraha'
Elections for 1310 members of 65 Panchayat Samitis

Election Commissioner informed that 65 of Ajmer, Banswara, Barmer, Bhilwara, Bikaner, Bundi, Chittorgarh, Churu, Dungarpur, Hanumangarh, Jaisalmer, Jalore, Jhalawar, Jhunjhunu, Nagaur, Pali, Pratapgarh, Rajsamand, Sikar, Tonk, and Udaipur district 65 Voting will be held for 1310 members of the Panchayat Samitis and their respective Zilla Parishad members. He informed that about 25 thousand EVM machines will be used in the first phase, while more than 50 thousand personnel will conduct the elections.

Dausa: The woman was returning to Jaipur after seeing her mother, sat on the pretext of giving lift, then made a victim of gang rape
72 lakh voters will decide the fate of the candidates

Mehra said that 72 lakh 38 thousand 66 voters will be able to exercise their franchise at 10131 polling stations in the first phase. In this, 37 lakh 47 thousand 347 men, 34 lakh 90 thousand 696 women and 23 other voters will be able to exercise their franchise. He informed that after the completion of polling of all the phases, counting of votes will be done on December 8.
Unlock Rajasthan: Good news! Now the band will be able to play in the wedding ceremony

Candidates and supporters should take full care during public relations
The Election Commissioner has appealed to the candidates and their supporters to strictly follow Kovid's guidelines during public relations. He said that the candidates must comply with the guidelines issued by the Central, State Government, State Election Commission, Medical Department and local administration during the Kovid epidemic. During public relations, no more than 5 people leave for publicity and do not become part of the crowd or group. He said that during public relations, candidates and their supporters come out wearing masks. Take full care of social distancing and avoid touching the feet, shaking hands and hugging voters. He said that on the polling day, social distancing should be kept at the booths set by the candidates and the Corona Protocol should be strictly followed.
IAS Tina Dabi's divorce news, VIRAL in Muslim countries, Kashmiri searching for reasons on Google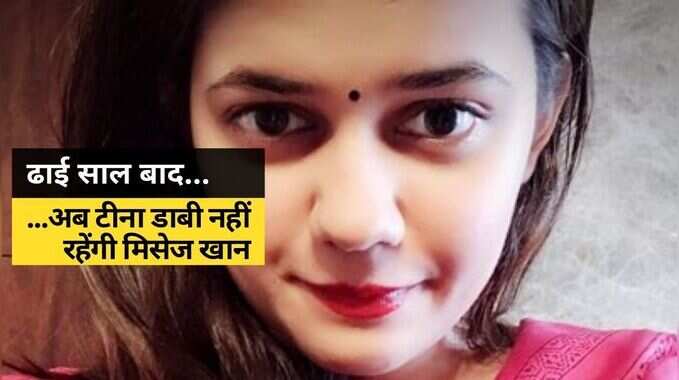 IAS Tina Dabi's divorce news on social media viral, see- After marriage, just look at these 2 pictures on Twitter with
.