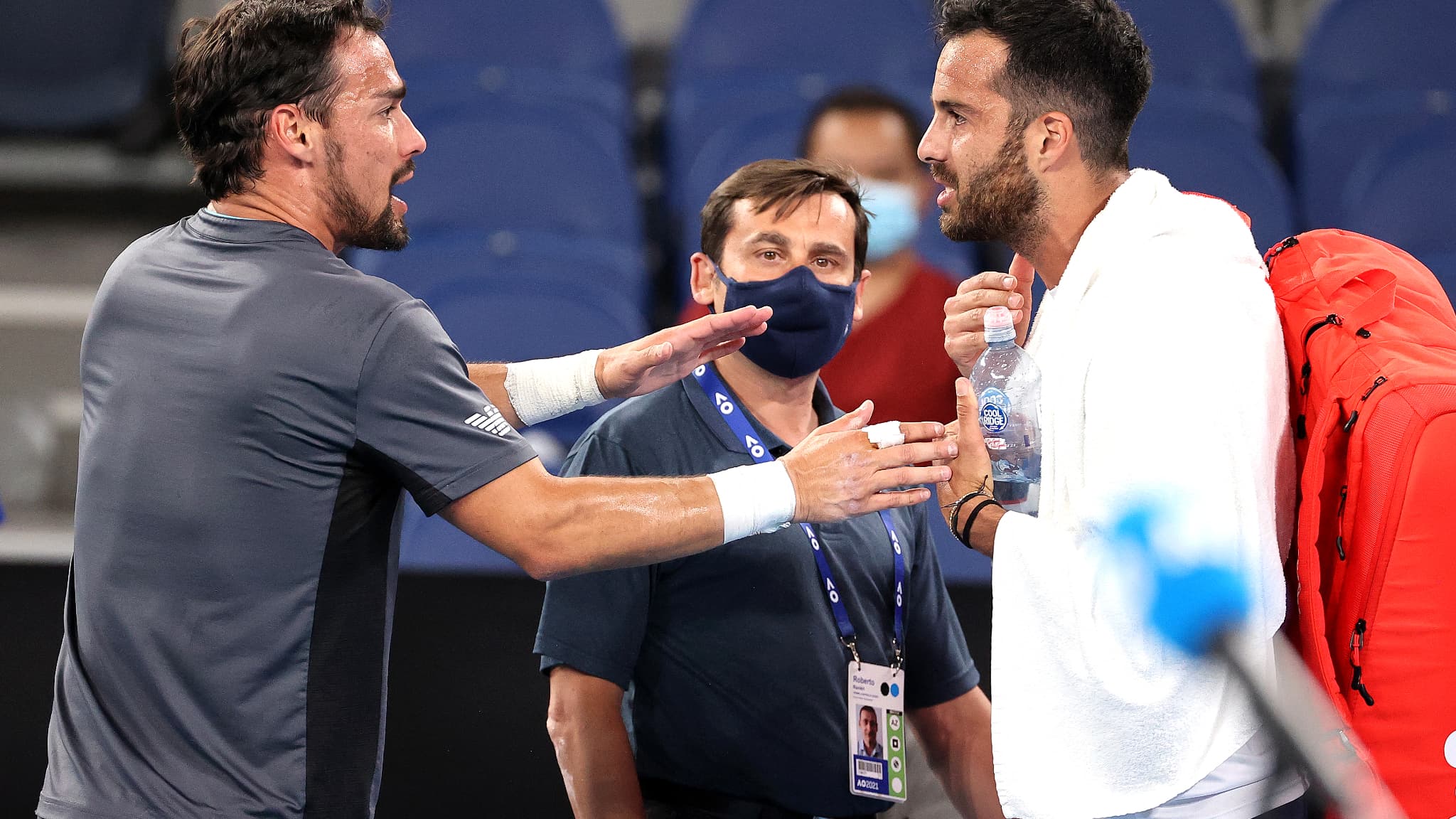 The end of the match between Fabio Fognini and Salvatore Caruso was tense. Frustrated after his defeat, the latter got confused with his Italian compatriot reproaching him for having spoken too much during the whole meeting.
The tension rose at the end of the first 100% Italian meeting in the history of the Australian Open between Fabio Fognini and Salvatore Caruso. After the qualification of the seed 16, Fognini, for the third round, the two Italian compatriots wasted no time in explaining themselves after a match under high tension. After quickly greeting each other, the tone quickly rose between the two friends.
Frustrated, Salvatore Caruso complained to his opponent of the day. "You do not respect me", railed Caruso before the astonished eyes of the few supporters present in the stands. According to some media present on the spot, Caruso would then have criticized Fognini for having spoken throughout the meeting repeating that his opponent was very lucky. While the two tennis players did not fuss, a supervisor intervened between the two men. Caruso finally left the compound first, to the cheers of the audience with a slight smile. "I don't expect that from you," Caruso said one last time, before leaving.
A match point saved by Fognini
A muddle that erupted after a very close match between the two Italians this Thursday in Melbourne. Fognini had notably saved a match point after being led 5 points to 1 in the super tie-break of the 5th set. The Italian will face Australian Alex de Minaur in the next round for the rest of this first Grand Slam of the year.