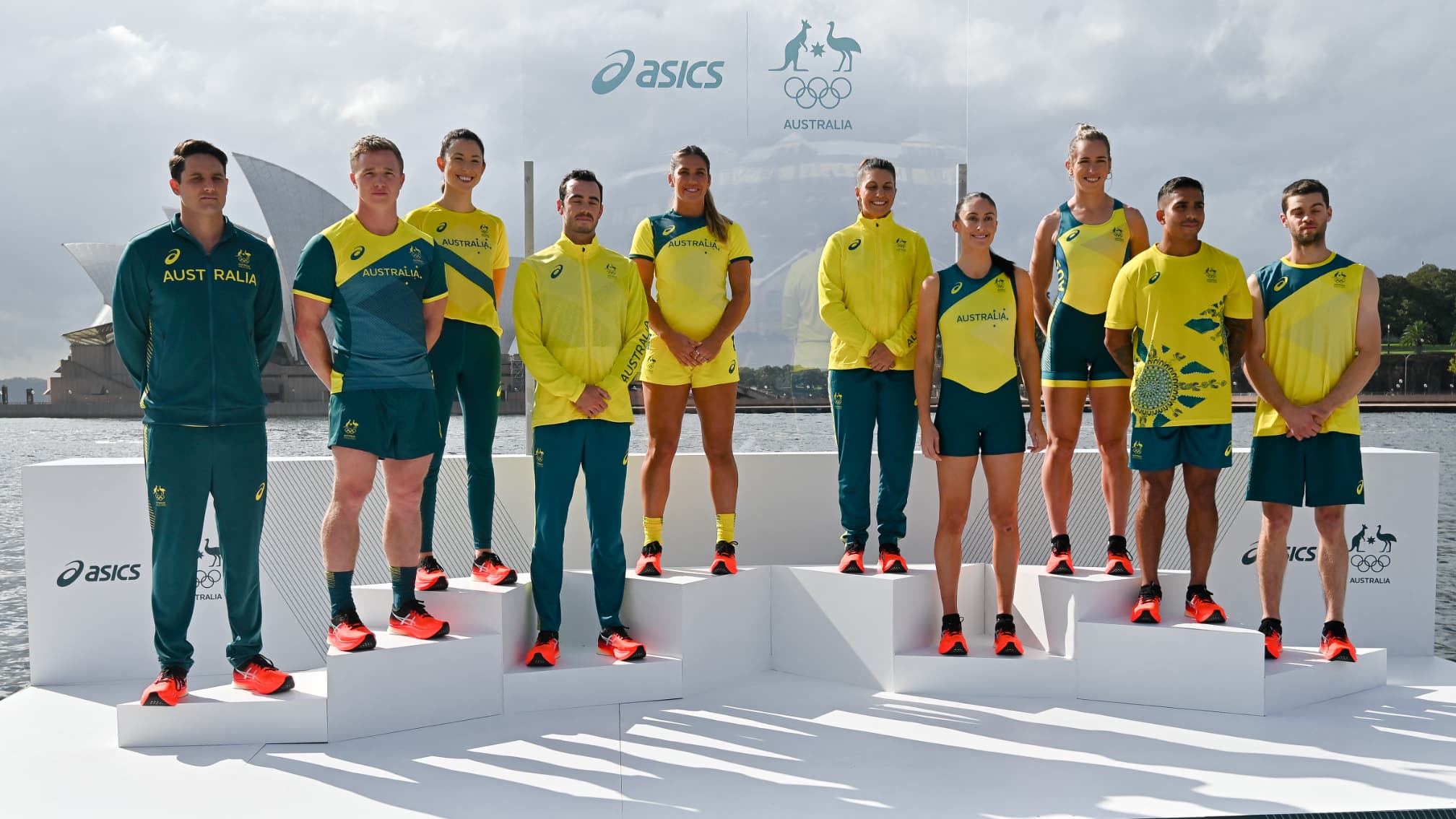 Australia presented this Wednesday its Asics equipment that will dress athletes for the next Olympic Games. Problem: the Japanese brand is accused of using cotton from Xinjiang, and by extension of "supporting" forced labor by Uyghurs in China.
After the unilateral breakdown of the partnership between Antoine Griezmann and Huawei, the situation of the Uyghurs in China is once again appearing in sports news. The Australian Olympic committee is indeed caught up by the controversy over the fate of this Muslim community, due to its partnership with Asics, an equipment manufacturer accused of using cotton from Xinjiang despite concerns about forced labor in this Chinese province.
The controversy was relaunched on Wednesday with the presentation of Asics equipment that will dress Australian athletes during the Tokyo Olympics. "I don't believe any Australian athlete wants to wear an outfit produced by a company that sources cotton from Xinjiang," Elaine Pearson, Australia director of Human Rights Watch, told AFP.
H&M, Nile or Adidas boycott this cotton
"This is a textbook case of the commitment of a company like Asics to human rights," she continued. "It must exercise due diligence and be transparent about its channel. logistics."
Several ready-to-wear companies, such as the Swede H&M, the American Nike, the German Adidas or the Japanese Uniqlo pledged last year to boycott cotton from Xinjiang, a region which represents nearly a fifth of global production and supplies many clothing giants.
Last week, in reaction to the sanctions imposed by the United Kingdom, the EU, the United States and Canada on China for its treatment of Uyghurs, these commitments made by several textile giants have also resurfaced on the Chinese social network Weibo. There followed in the country a tide of calls to boycott these brands. But Asics is one of the companies that, in the hope of preserving their access to the vast Chinese market, initially pledged "to continue to buy and support cotton from Xinjiang."
Asics and the Committee defend themselves
Nathan Ruser, a researcher at the Australian Institute for Strategic Policy, considers "disgusting and shameful" that the Australian Olympic delegation is dressed by the Japanese brand. Who defends himself …
"We are fully committed to working closely with our partners to ensure that human rights are respected, as well as environmental standards," an Asics spokesperson told AFP on Wednesday. The latter also assured that the first statement of the company published on a Chinese social network did not represent "the official position of the company".
The Australian Olympic Committee also sought to defend his choice. "We have been assured that the cotton used to dress the Australian Olympic team does not come from this region," said Vice President Ian Chesterman. "I believe that the athletes right now need to focus on what their job is, which is to compete for Australia," he added at a press conference.