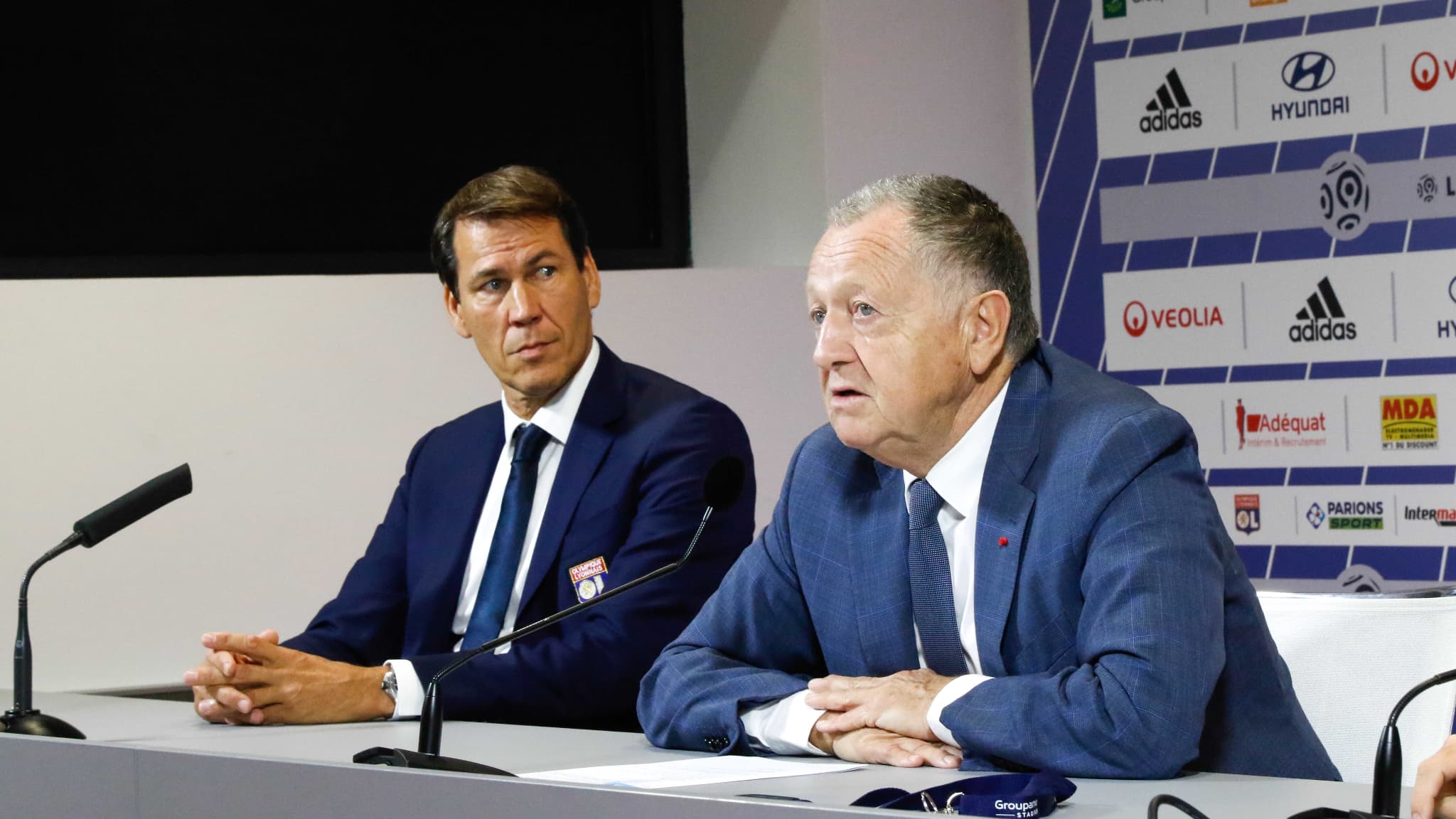 Rudi Garcia's media assault, after his departure from OL, has not passed. Jean-Michel Aulas organized the response to defend his sports director, Juninho, imitated in the wake by several Brazilian players of the club and the daughter of the Lyon idol.
Barely separated, already angry. It is the war between Rudi Garcia and Jean-Michel Aulas, the former coach and the current president of OL. The latter did not appreciate the exit of the one who was still his coach last weekend. And who returned his apron at the end of a trying season where he failed to qualify the club for the Champions League. In an interview with L'Équipe and RMC Sport, in the program Top of the foot, Rudi Garcia returned to his experience at the head of OL, expressing his disagreement with the action of sports director Juninho, during his term as coach, believing that he had not provided him with the expected support. The scathing response from Jean-Michel Aulas did not take long.
Brazilians and Juni's daughter get involved
"Very disappointed with the scorched earth policy of Rudi Garcia who rewrites history, forgetting that he had the best workforce, wrote Jean-Michel Aulas on Twitter. The future is being written with national and European ambitions as of the next season, with a new coach and the financial means to serve these ambitions. "
Some Brazilian OL players did not appreciate the remarks made by Rudi Garcia, who was their coach, against the sporting director Juninho, obviously very appreciated by his compatriots. Picking up a piece of the interview given by Rudi Garcia to L'Equipe, Rafael commented: "I'm stopping there", associated with smileys that cry with laughter. Bruno Guimaraes did the same, adding "it's not possible".
As since the start of his adventure as a leader, at OL, Juninho can count on the support of his family in difficult times, and in particular that of his daughter, who rarely goes unnoticed. Giovanna Pernambucano let loose again on social networks, denouncing a "clowning" in response to Rafael's tweet, then tweeting three clown heads herself.