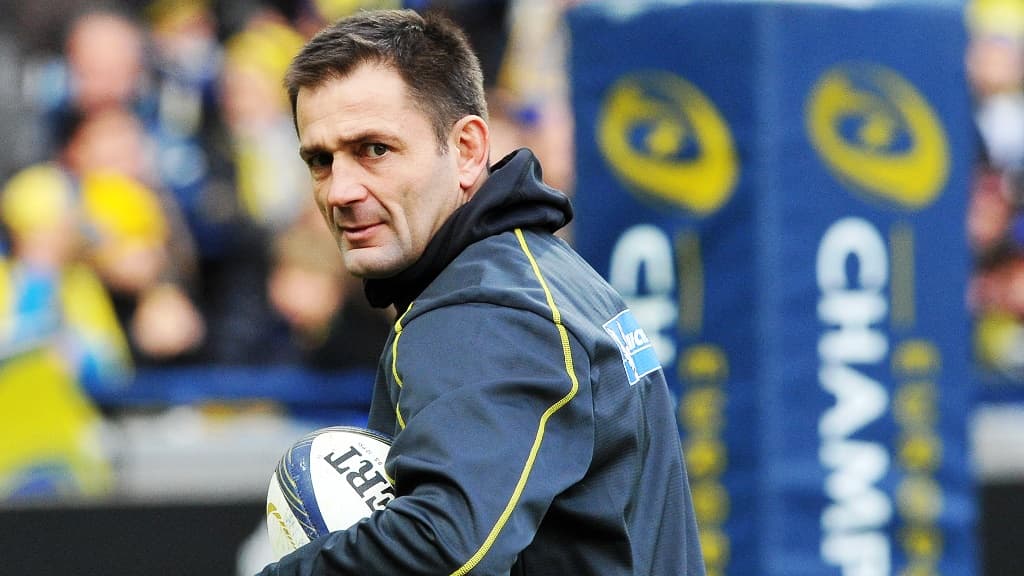 The current Clermont manager Franck Azéma, who asked to be released from his last two years of contract last February, is still not fixed on his future. His possible arrival at MHR is not moving forward. On the contrary.
What will Franck Azéma do from July 1? No one has the answer yet. Not even the person concerned. His departure from Clermont has been officially recorded by the ASM since February 22. Or almost… That day, the Auvergne club announced in a press release the request for his manager's release two years before the end of his contract.
"Insofar as Franck's decision is to embark on a new project, for reasons which belong to him, it is in nobody's interest to block the situation and waste time, explained the Auvergne club. . We have taken his request into account, provided that the best interests of the club are preserved. "
After eleven years spent in Auvergne, Franck Azéma was then described as tried. Rinsed. According to several sources, the one who led Clermont to the title of champion of France in 2017 and to victory in the European Challenge two years later then felt that his message was no longer getting through and that the consequences had to be drawn.
At that time, there was no question of joining another club. The technician's idea was to take a break by taking a sabbatical year. It was only a little later that Montpellier became interested in him. Initially, the MHR had made Pierre Mignoni its priority. But his LOU club had vetoed it.
Nothing has been signed between Azéma and the MHR
Looking for a new strong man for next season to take the sporting reins of his staff, President Mohed Altrad then seriously looked into the Azéma case. He confirmed it again to RMC Sport on April 16: "The job is for Franck. But Franck cannot take it. And I cannot give it to him until he is released. may have two contracts with two different clubs. "
In Clermont, some believe they know that Franck Azéma has already committed to the MHR. This is not the case, however, even if the two parties would see themselves working together. Nothing was signed. And, obviously, it is not close to being done… The file is at a standstill and the future arrival of Jono Gibbes, released without compensation by La Rochelle, has not changed anything.
Azéma: "I don't see any evolution coming"
The Clermont leaders would claim several hundreds of thousands of euros from their Hérault counterparts to release their future former manager. In particular in order to pay for the potential restructuring of the staff inherent in the arrival of a new head coach. A sum deemed excessive by Mohed Altrad who does not intend to fold.
"As it stands, it's dead," several sources close to the two clubs told RMC Sport this week. Franck Azéma, he is in the dark. "I do not see any change coming, he said Thursday during the Clermont press point. Yes, I am worried, but we will talk about it later …" Because today the questions remain.
If the technician was not released, what would he do from July 1 in Clermont? The situation seems pretty crazy. And if Azéma did not join Montpellier, who would take charge of the staff? As mentioned by RMC two weeks ago, Philippe Saint-André could continue his mission. Altrad does not exclude this hypothesis since the club has sportingly recovered in recent weeks with an eleventh place in the Top 14 and a beautiful semi-final of the European Challenge on Saturday in Bath. "PSA" was to return to his post as director of rugby. But if Azéma did not come, the former coach could continue to wear the shorts at the edge of the field… This is in any case the message currently delivered internally to the MHR launched in an overloaded final sprint.