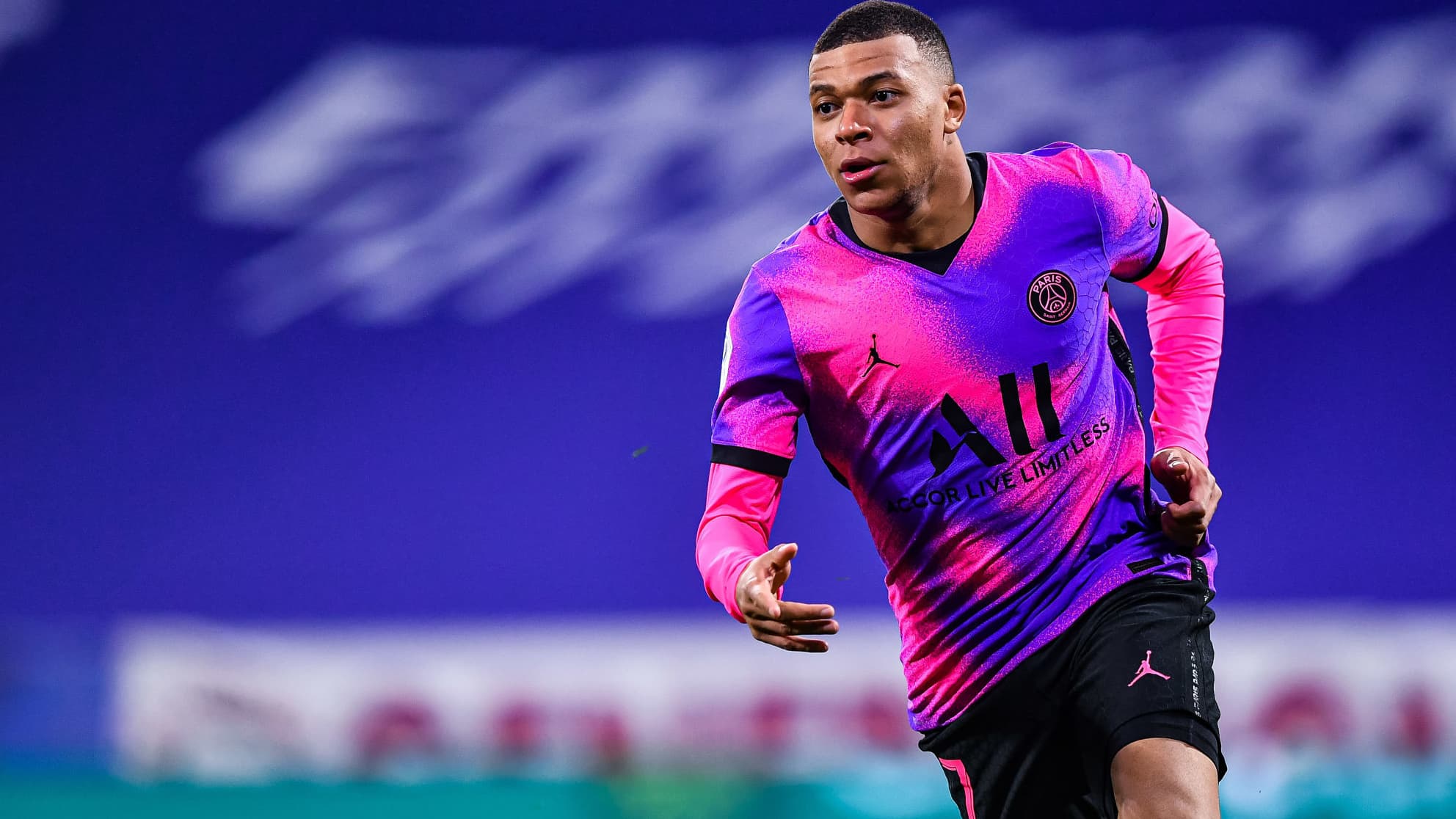 In an interview broadcast on RMC Sport 1 this Saturday evening (8:40 p.m.), Kylian Mbappé does not consider defeat as a tool to advance in learning about life and his profession.
Adored for a time, but not all the time, Kylian Mbappé does not taste very much the acidity of the criticisms to which he may be the subject in recent months, sometimes with good reason, which do not always target his performance on the ground. The slightest gesture of Kylian Mbappé is scrutinized by observers, to detect what could translate a weariness in the French. What we cannot take away from the Paris Saint-Germain striker is that he is one of those players who hate defeat in them. And fight against this hackneyed precept that would like us to learn more in defeat.
Mbappé: "It's really consoling a loser"
"It's not true, it's not true, said Mbappé in an interview broadcast on RMC Sport 1 this Saturday (8:40 p.m.). I didn't need to lose to learn and you don't need to lose to learn. That's a speech to console. But it's true that once you've lost, well, you have to use it, you won't keep defeat like a black spot, you have to to use it. But I don't believe in this logic that you have to lose in order to learn. No. Because I, before knowing the defeats that I had, I had won almost everything, and yet I had acquired a experience, a super enriching trip, I had learned so much from the players I worked with, from the coaches, from all the people. I didn't have to lose for that. So for me, it's really consoling a loser since you were talking about losers! "
His career plan, his ego, the competitions he plans to win very soon, Kylian Mbappé gave himself completely during a lengthy interview essential to understand what drives the star of the France team . He will be eagerly awaited this Saturday (5 p.m.) against Lille with his team, during a shock at the top of the French championship which could be very expensive in the race for the title in Ligue 1. The Parisians will be able to turn to the big meeting you of the season against the reigning European champion, Bayern Munich, in the quarter-final first leg of the Champions League (Wednesday at 9 p.m., live and exclusively on RMC Sport 1).