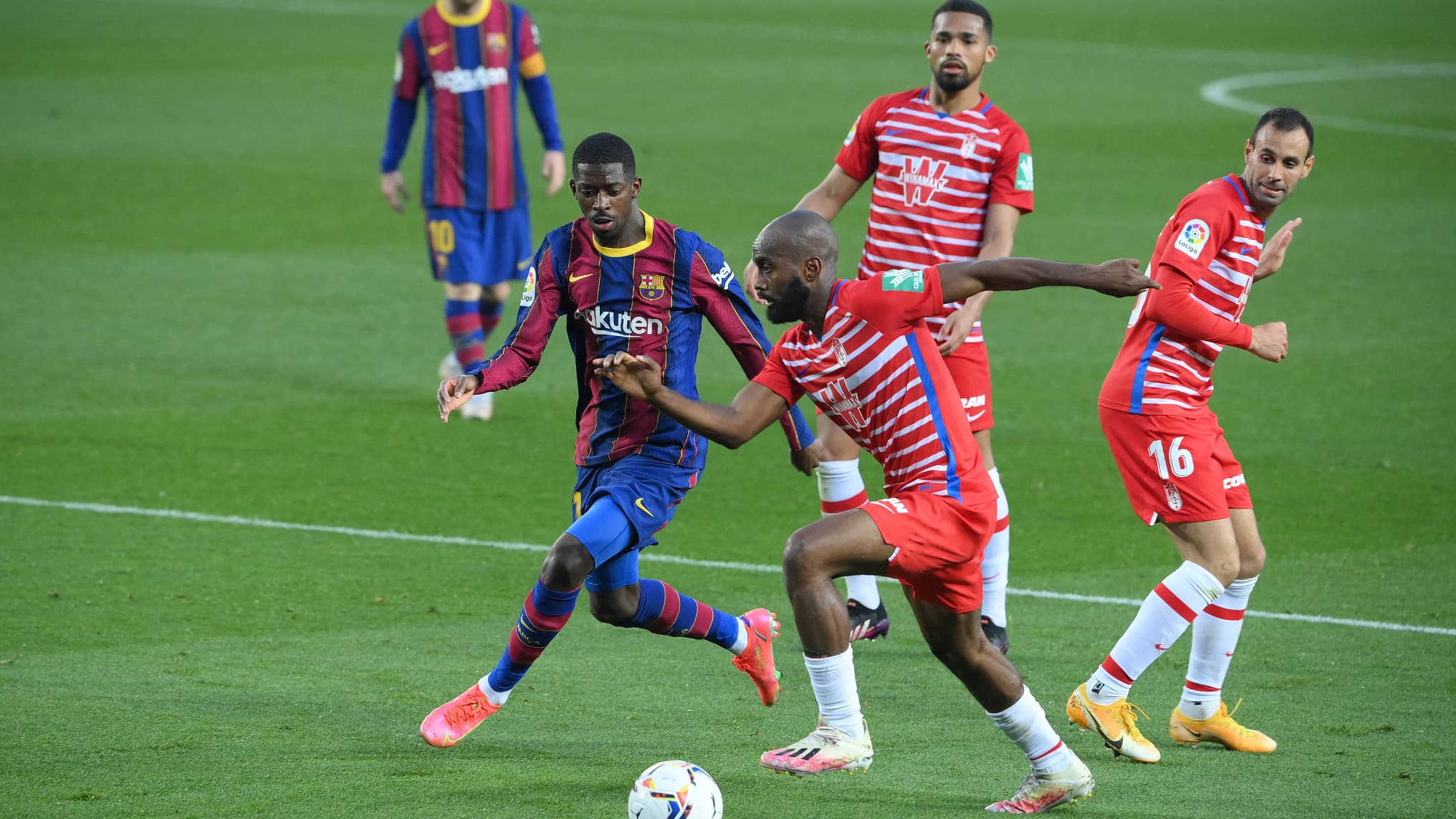 Despite a Messi goal to open the scoring, Barca lost 2-1 in their late game against Granada. The Catalan club could have taken control of La Liga, five games from the end.
A golden opportunity in the trash. With a victory in this game late on Thursday, FC Barcelona took the lead in the standings and took a point ahead of Atlético de Madrid five days from the end of the season. But against all expectations, Lionel Messi and his family lost at home 2-1 against Granada (eighth in the championship).
The defeat is all the more frustrating given the statistics. Barca's possession of the ball exceeded 80% throughout the game, and the Granada goalkeeper had to face more than 14 shots (but only four on target).
Worse, Lionel Messi even opened the scoring in the 23rd minute. The Argentine striker, who he thinks he would have decided to stay at the club next season, benefited from a very good discount from Antoine Griezmann. But the team of Ronald Koeman, excluded in the second half, was therefore unable to grow a little more its undeniable domination.
Grenade made the difference on two actions placed
So in the second half, Granada pulled off the perfect first shot. In two sharp passes in the opposing block stretched and completely amorphous, the quarter-finalist of the Europa League was able to equalize (63rd). At the finish: Darwin Machis. Then the winning goal was scored on another placed action, with a center perfectly exploited by a Jorge Molina, helped by a very lax marking of Gerard Pique (79th).
Before going to Valencia on Sunday (9 p.m.), Barça is therefore still tied on points with Real Madrid, second but ahead thanks to the results in direct confrontation. In the lead, Atlético therefore maintains two steps ahead, before the shock expected at Camp Nou on May 8.