Nagaur
Hanuman Beniwal, the convenor of the National Democratic Party, an ally of NDA's ally in Rajasthan, has written to Union Home Minister Amit Shah regarding the farmers' agitation and agricultural laws. In this, if the agricultural bills are not withdrawn, then the decision to keep the alliance is reconsidered. While sharing a video on Twitter, MP Beniwal has also reiterated that if the farmers do not withdraw the bills and the Center does not take a decision as per the intention of the farmers, then the subject of NDA will remain reconsidered.
Dholpur: Audacity! The head constable was shot by miscreants, policemen went in search of the prize crook

Nagaur MP Beniwal has written a letter to the Union Home Minister and NDA President Amit Shah demanding withdrawal of agricultural laws. He has written that like the ongoing farmers' agitation in protest against the recently introduced three agriculture-related bills by the Central Government, it is requested to take immediate action to withdraw the said bills. Annadata is agitating, which is not good for governance.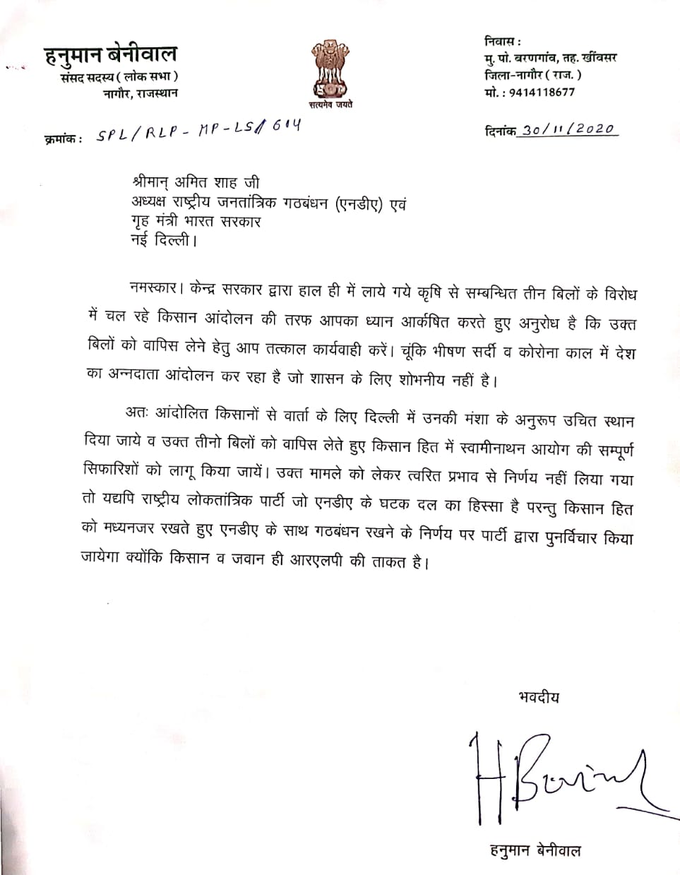 Vasundhara said that Kiran Maheshwari used to worry about this, Gehlot said – is sad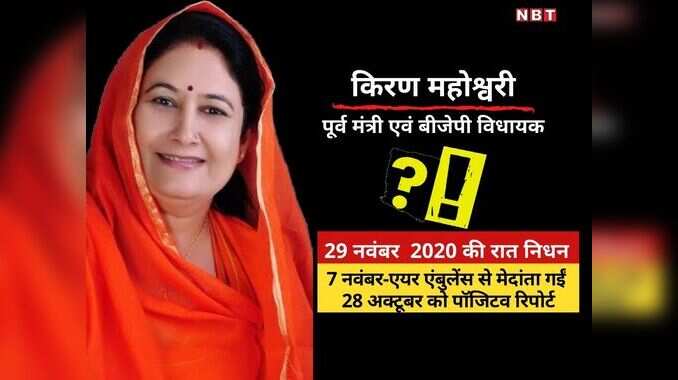 Corona Death In Rajasthan: Former Minister Kiran Maheshwari died, see- Corona has taken his life so far
.