Mumbai: Bollywood actor Karthik Aryan is in his house these days. Due to the lockdown, shooting of films is not going on and they are spending this time with their family members. Karthik Aryan's look in the lockdown has also changed. Karthik Aryan, who always has a clean shave, is seen in his beard and mustache nowadays. He has not shaved since Karthik went home in lockdown, now this same beard has become a problem for him. Karthik Aryan has given this information by coming live on Instagram.
Karthik came live and told that he has not eaten since morning. His mother is saying that if food is to be eaten then come clean shave first. Karthik came live and asked the fans to tell him what he should do. Should you listen to your mother and do a clean shave or should you live with a grown beard. Karthik has asked this question to his fans in the poll as well.
Karthik's fans were giving him different decorations during the live, someone said that he should trim his beard a little while someone asked him to do a clean shave, while some people said that it is good. Not only fans, many Bollywood stars also responded to Karthik Aryan's live. It included Deepika Padukone, Anita Shroff, Swati Sharma and Dabboo Ratnani.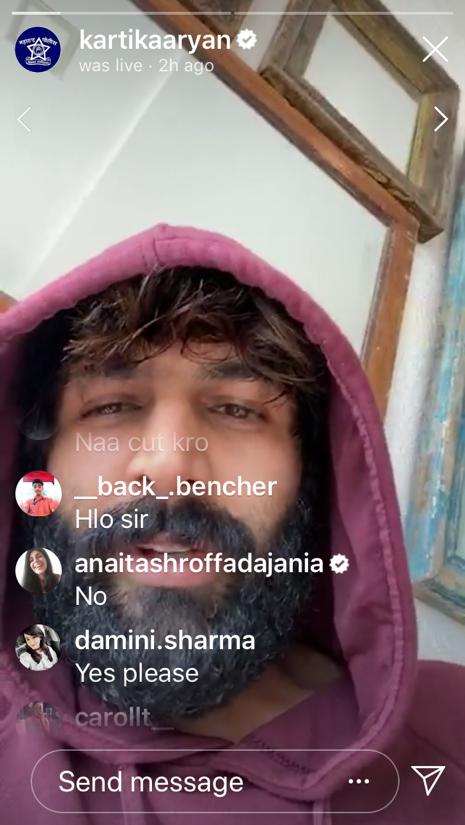 Instagram- Kartik Aaryan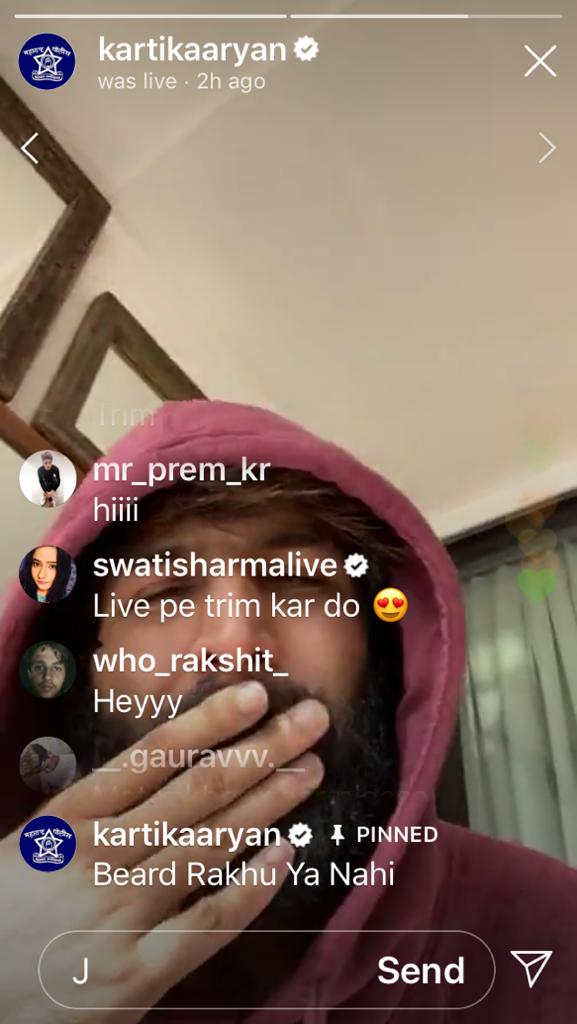 Instagram- Kartik Aaryan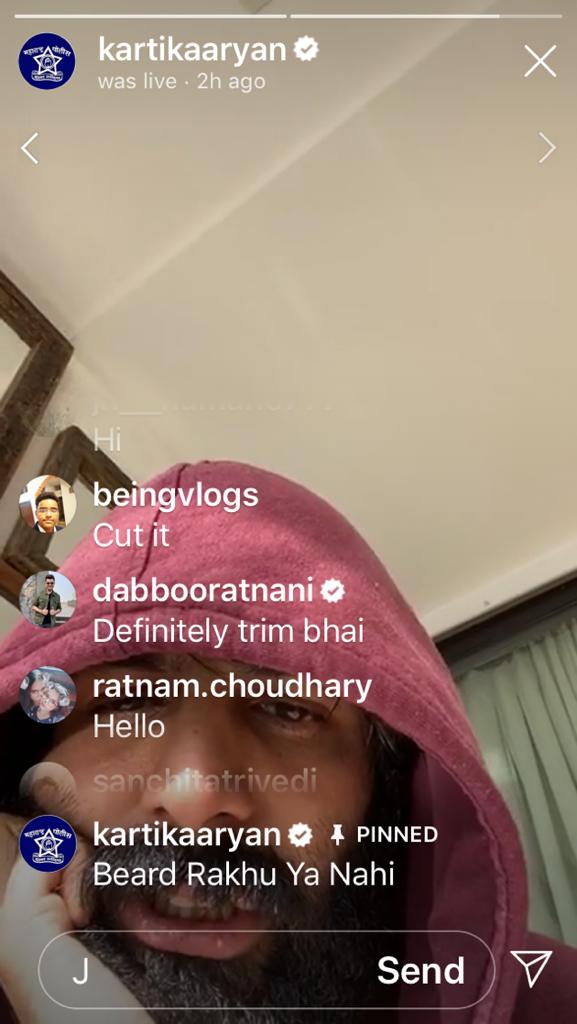 Instagram- Kartik Aaryan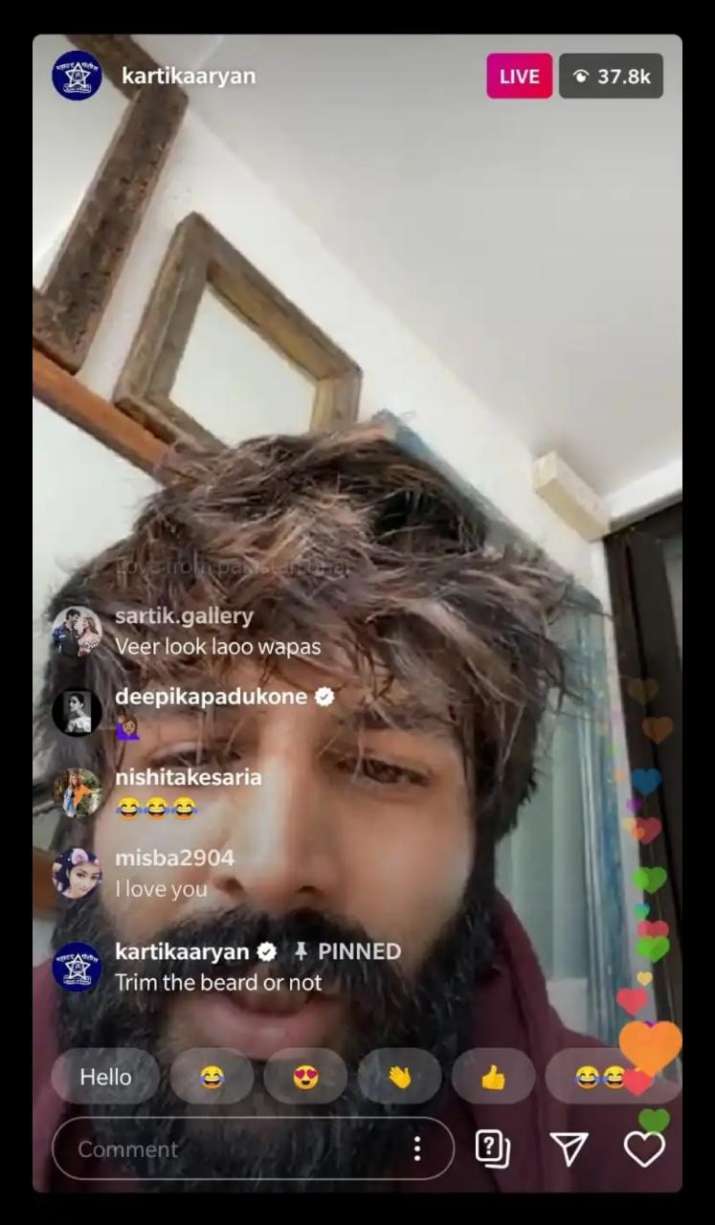 Instagram- Kartik Aaryan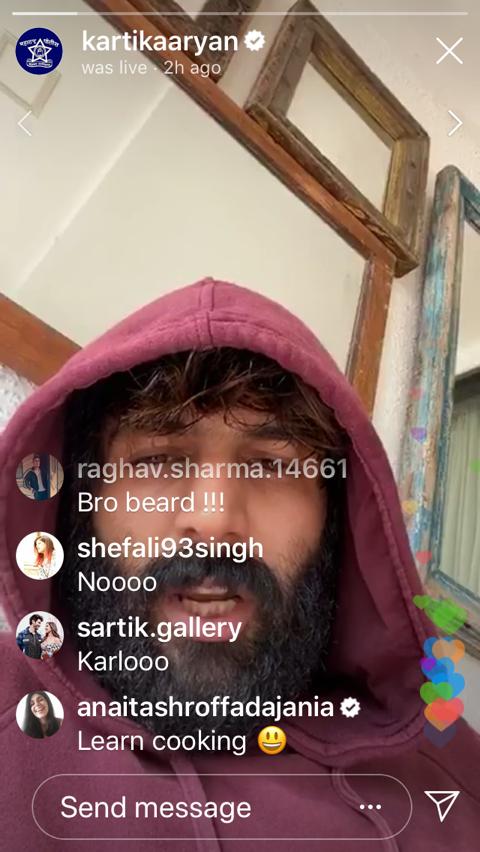 Instagram- Kartik Aaryan
It will be interesting to see what Karthik ultimately does. Let me tell you, during live, Karthik Aryan's sister brought the plate, Karthik thought that food had come for him, but the sister took him a trimmer in the plate and said that Mummy has sent it.
Talking about work front, Karthik Aryan will be seen in 'Dostana 2' and 'Bhool Bhulaiya 2' and will soon be seen in action in the big budget action film of Tanaji fame Om Raut. Karthik Aryan is also very busy in lockdown and is making people aware of corona virus. For this, he has started the series "Koki Askhega" on YouTube, under this series he is interviewing Corona Fighters. To fight this epidemic, Karthik has also donated an amount of 1 crore in PM Care Relief Fund.
Corona to Jung: Full Coverage