new Delhi

Kamlesh Nagerkoti, a fast bowler who has been away from cricket for a few years due to a back injury, has prepared himself for the top level in the Indian Premier League (IPL), especially thanks to the lessons learned from Australia's best bowler Pat Cummins. Both bowlers had played for Kolkata Knight Riders in the IPL.
Nagerkoti, who left for the National Cricket Academy in a few days, told Jaipur, "There was a little panic at the beginning, because I was playing after a long time." I was playing on a big stage and there was pressure on me, but I talked to experienced players about how to reduce the pressure and get out of it. How to get out of this. '
Read, Akram Dedicated Dean Jones to the PSL title of Karachi Kings
Nagerkoti specifically consulted Cummins on how to maintain a mindset during injury. Cummins, 27, also suffered injuries early in his career. Cummins returned in 2017, five years after making his 2011 debut.
Younger Pacer Nagerkoti said, 'I asked Cummins how he had spent the time of the injury. He told me that it will never happen that you always stay fit, but when it comes to injury, the most important thing is how you stay positive. He said that if you have to play at a high level, then no matter what kind of situation you face in life, you have to be positive. I felt positive meeting Cummins. '

Nagerkoti made headlines while throwing balls at a speed of 140 kmph in his youth. He said that the Australian fast bowler and other seniors helped him prepare. He said, 'One advice that I liked very much was that if the bowler prepares well, knows his plan, the bowler knows that he can bowl well and he has practiced well, So he will not be scared and he will always take positivity in the game. I was told not to think that you will score runs, or I did not bowl well. When you bowl, you should know what your plans are.
Another thing Nagerkoti learned from Cummins was stock delivery in a difficult situation. Nagerkoti's stock delivery is an out swinger from Good Length. He has taken the most wickets in domestic cricket on this ball.
Read, Coach Ravi Shastri said that Indian players have come to the ground for practice
He said, 'Cummins told me that I have to do a stock ball to gain confidence and maintain positivity. This is the ball on which I do not lose much runs. So it is always on my mind. Whenever you score runs, use the stock ball.
The young right-hander said, "I have not learned much from him about the variation, but talked to him, he puts the cutter ball well." I asked him how he catches the ball, how he puts it, he told me how we have to do it differently because of our different action.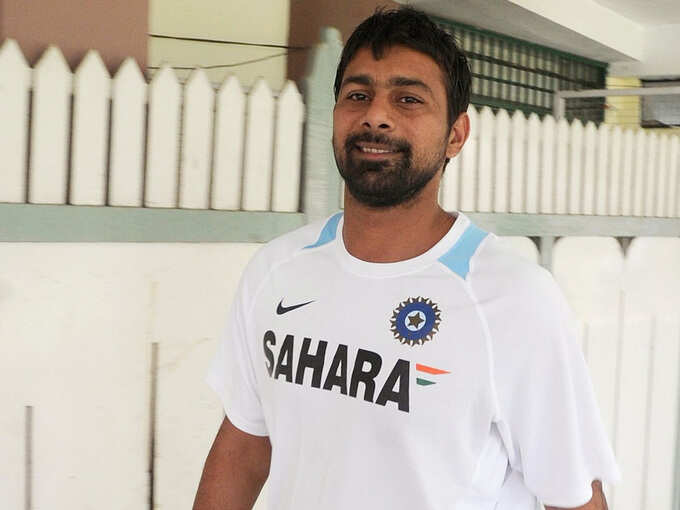 In the IPL, Nagerkoti took five wickets in 10 matches. He said that he may not have got many wickets, but he will do well in future. He also played the DY Patil tournament after returning from injury.
He said, 'I did not take much wickets, but the next time I get a chance, I know how to get wickets and what kind of balls I have to bowl. I am also learning to bowl different types of balls. At this time I am gradually increasing my work. Before the IPL I used to throw four overs which included balls like yorkers according to T20 but now I am putting 8-10 overs in a day.
Nagerkoti was scheduled to leave for Australia as a net bowler with the Indian team, but the BCCI stayed in India to manage his workload. The young bowler said, 'I talked to the BCCI about how many overs I have bowled and how many overs to throw. The worry was that since it is a long tour and T20, ODI series are to be played, the workload will increase. I still have to work on throwing long spells slowly. '
.