Sydney

India's head coach Ravi Shastri expressed apprehension over the participation of senior players Rohit Sharma and Ishant Sharma in the upcoming Test series, saying that for this he would have to reach Australia in the next few days. Both Rohit (left hamstring) and Ishant (side strain) are on rehabilitation at the National Cricket Academy (NCA) due to a muscle strain. The Cricket Board of India (BCCI), however, has not yet given the date for his departure to Australia.
Given the 14-day mandatory quarantine in Australia, if they did not leave India on Monday, they would not be able to participate in the warm-up match against Australia A from December 6-8. Shastri told ABC Sports, 'It was already decided that Rohit will not be part of the limited overs series due to injury. They were looking to see how much rest they need because you cannot even rest for long. '
India should not use this 'lethal' weapon against Smith: McDonald
He said, 'If you want to play in the Test series, then you have to be on the plane in the next three or four days. If this is not done then it will be difficult. Shastri said that the NCA medical team is currently assessing how long Rohit will be on break from the game. He said, "If he had to rest for a long time then things could get difficult because you have to keep the quarantine in mind as well."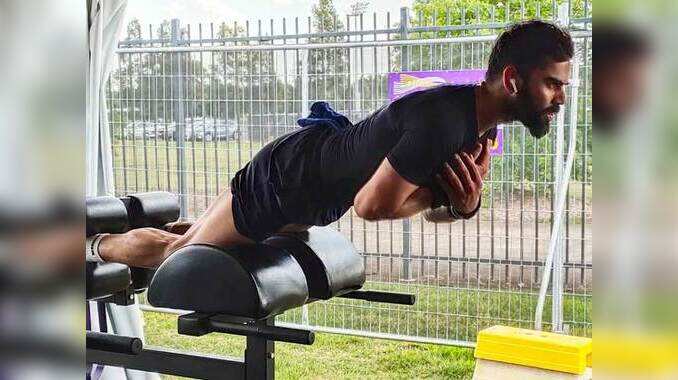 Virat's strenuous workout, see pictures of the gym going viral
Rohit had said that he is doing 'Strength and Conditioning' training at NCA. Shastri said, 'Ishant's case is also like Rohit. You really don't know when the two of them will be ready to leave for Australia. Like I said, if someone wants to play in the Test series, they have to fly in the next four or five days. Otherwise, it will be very difficult. '
.