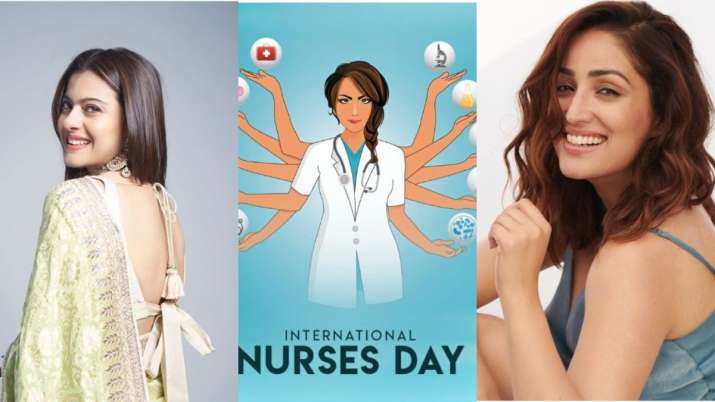 There is a lockdown in the country due to Corona virus epidemic. While people are sitting in their house in lockdown, the medical staff is coming forward and fighting the war so that people can be saved from this epidemic. Doctors, nurses are all engaged in helping people day and night. International Nurses Day is observed every year on 12 May. Since 1965, the International Council of Nurses has celebrated this day. The reason behind the placing on 12 May was the birth of Florence Nightingale, the founder of modern nursing.
On International Nurses Day, people around the world thank nurses and medical staff for their selfless service. Many Bollywood celebrities including Abhishek Bachchan, Sanjay Dutt, Kajol have thanked the nurses on social media for their contribution.
Abhishek Bachchan, while sharing the creative of Nurses Day, wrote- Respect and gratitude! Thank you Heroes. InternationalNursesDay.
Sanjay Dutt thanked the nurses for writing – Our nurses and healthcare professionals are saving many lives by their selfless work. Those who save others by risking their lives are less than thankful.
Kajol thanked the nurses for writing the hero behind these masks, who are saving the world in peace. Thanks to all those heroes, thank you to those nurses.
According to the website of the International Council of Nurses, this year the theme of Nurses Day is 'Nursing the World to Health' i.e. 'Nursing for World Health'.
Corona to Jung: Full Coverage