S Gaurav Gupta, Mumbai
Mahim-Kelwa is a village 87 km north of Mumbai. Narendra Thakur lives in this village present in the coastal area of ​​Palghar. He has a small farm. Thakurs come from the Vadwal community. This community is mainly associated with farming. Narendra also has betel leaves, bananas and coconut trees. Although he and his brother have played cricket at the district level, hardly any of them have thought that one of the sons of their family will play a key role in India's victory in Australia. Narendra's son Shardul did what he did in Brisbane, which is recorded in Jehan and Record Book. 26-year-old Shardul showed a game in Gaba that people in his village are now searching Google.
Shardul told his father that as he was playing in the last match of the series, he got just one advice – "Don't be in a hurry, it's Test cricket to play comfortably."
IND vs ENG: Kevin Pietersen's tweet in Hindi, warns Team India for series from England
Narendra said that I gave this advice to him (Shardul). My brothers also asked him to give the same advice. Narendra told our colleague Times of India, "He started as a batsman in junior cricket and now we want him to bat at least all-rounder."
Ajinkya Naik, a close friend of his, told, "Whenever he got a call during the tour, he told how willing he was to play. He wanted to get a chance to prove his worth to India. '
Naik used to say, 'People in his community are very strong physically and mentally. They do not give up easily. It was beneficial for him to stay in such an area in lockdown. He could go for jogging on the beach and on the road. This helped him maintain his fitness.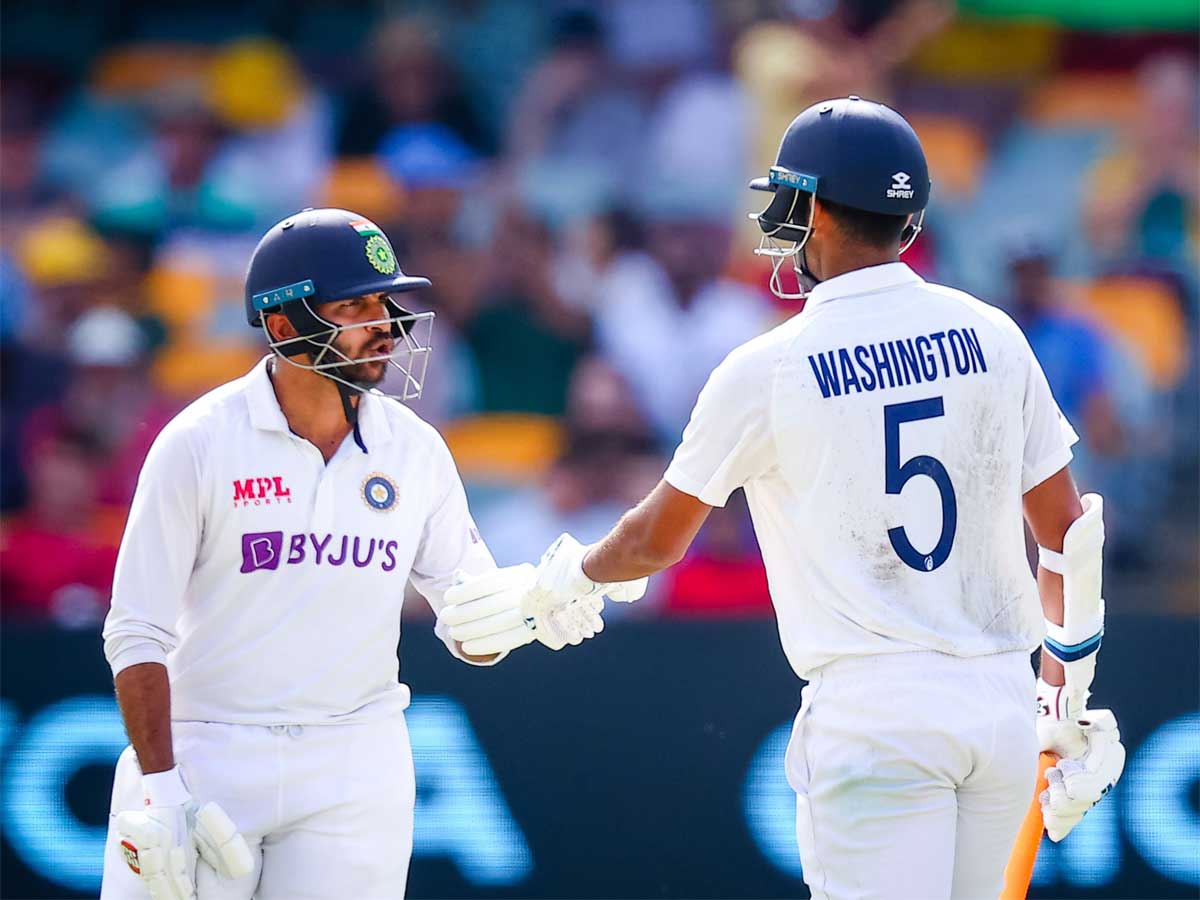 'It seemed that Virat and Sachin are batting together', Sanjay Manjrekar said on Thakur and Sundar's batting
Last year on 23m, Thakur was the first player from Team India to start his fitness. He started bowling on the net in the ground near his house. There were also false reports that the Maharashtra Cricket Association and the BCCI might take action against him, but Thakur remained unmoved. That hard work is now showing color.
Narendra recalls, 'We all brothers have played cricket. It is in our jeans. He used to get up at 3:45 am or four in the morning and take a five o'clock train to Borivali to play cricket for school. Since he used to play cricket from Palghar daily, he got the name 'Palghar Express'. The three-hour journey daily made him very mentally strong from his childhood.
.