Jaipur. The news of divorce between UPSC Civil Services Examination 2015 (Civil Services Examination, 2015) topper and IAS officer Tina Dabi (IAS Tina Dabi) and Athar Aamir Khan (athar aamir khan) became a topic of discussion not only in the country but worldwide. has gone. Tina Dabi and Athar Khan's news is being searched the most, especially in Muslim countries. According to Google Trends, this news has been searched the most in Pakistan after the UAE in the world, while the people of Jammu and Kashmir in the country have searched the most. With the news, people from Jammu Kashmir to Pakistan are looking for a reason for divorce (tina dabi divorce reason).
Pakistan has the highest number of searches after UAE
The news of divorce between Tina Dabi and Athar Aamir Khan was the most searched in UAE. Pakistan has the second highest number of searches.
People of Kashmir are searching for reason for divorce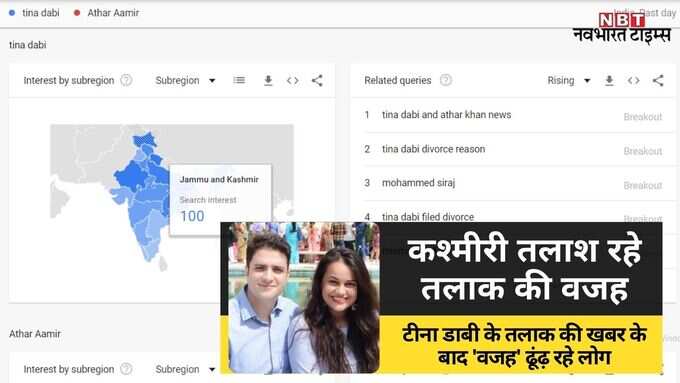 Jammu and Kashmir has the highest number of searches in the country. People are finding the reason for most divorce with news on Google.
Married after love in 2018 and now divorced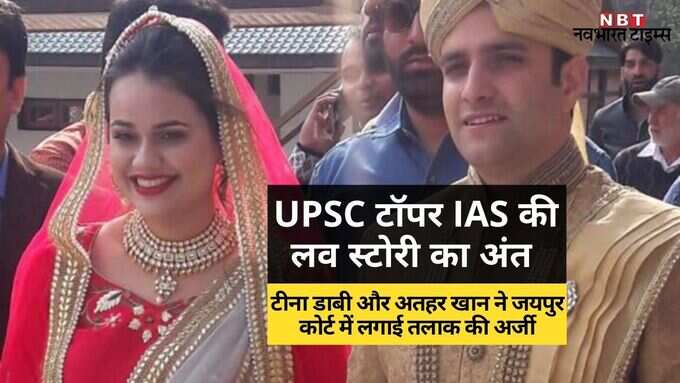 UPSE topper Tina and Athar have filed for divorce in the Family Court of Jaipur after two and a half years.
Mrs. Khan will no longer be Tina Dabi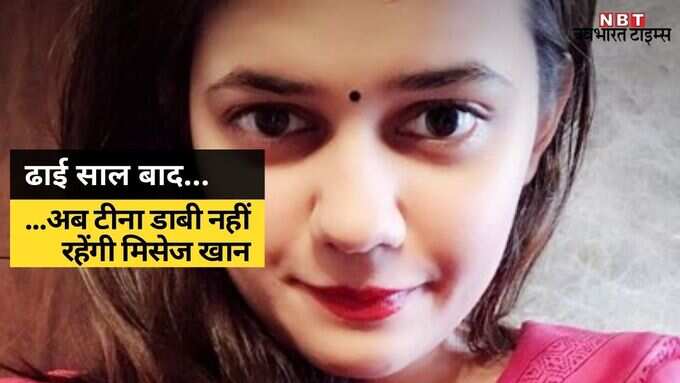 Tina Dabi, who came to the discussion after marrying a Muslim youth, will no longer be Mrs. Khan after her divorce.
Photos of Tina and Athar on Twitter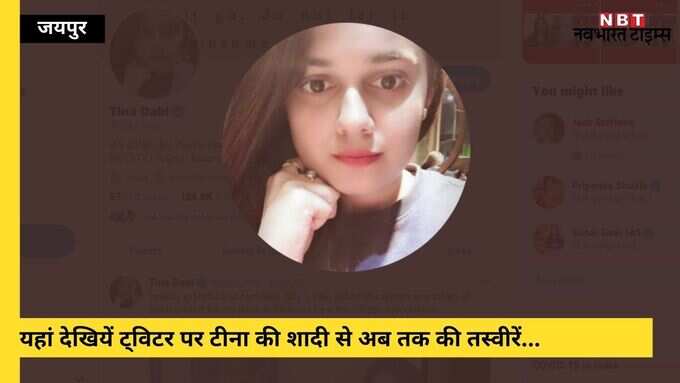 In the next slides See the pictures taken since Tina's wedding on Twitter
3 days after marriage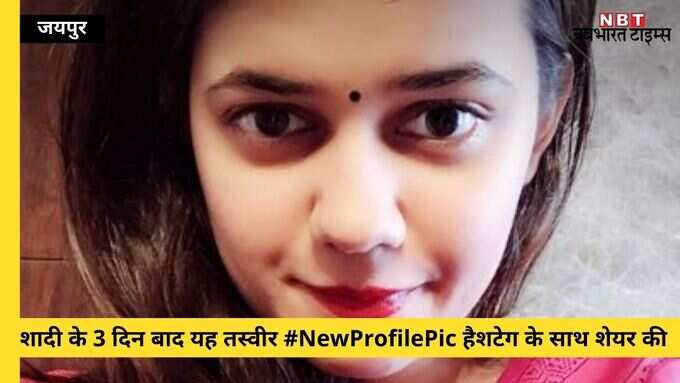 3 days after the wedding, this photo shared with the #NewProfilePic hashtag
Court Marriage in Jaipur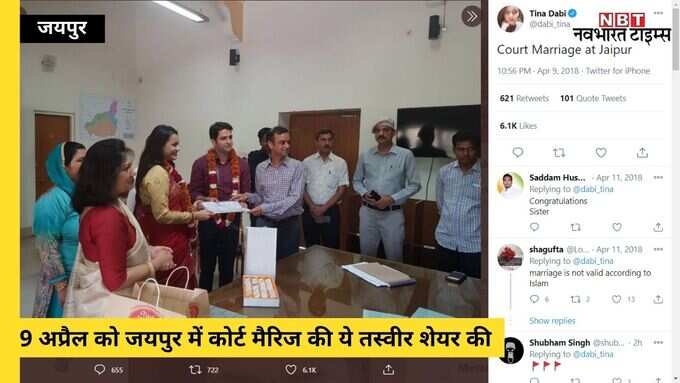 On 9 April, shared this picture of the court marriage in Jaipur.
Kashmiri wedding celebration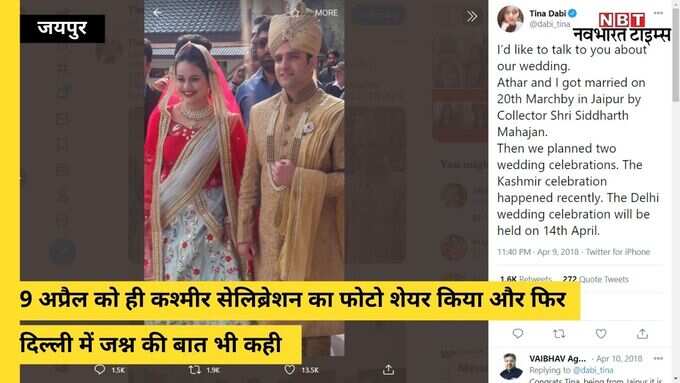 On April 9, he shared a photo of Kashmir celebrations and then spoke of celebrations in Delhi.
'Topper' again after two years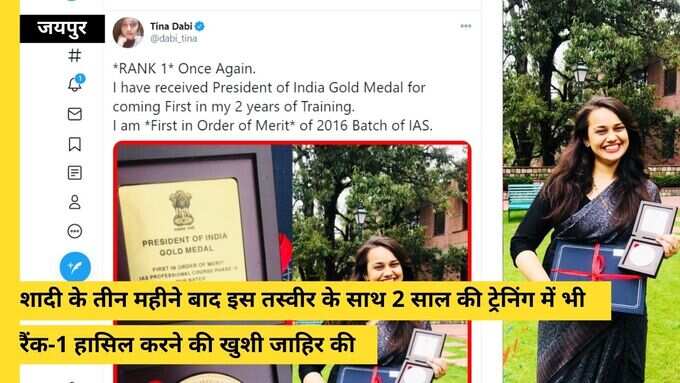 After three months of marriage, with this picture, he was happy to achieve rank-1 in 2 years of training.
With PM Modi …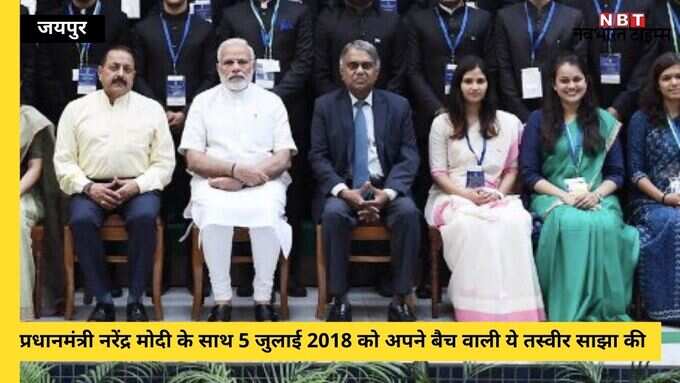 Shared this batch of his batch with Prime Minister Narendra Modi on 5 July 2018
Joining the post of Assistant Secretary
Joining on the post of Assistant Secretary in MSME on July 9
Photo after training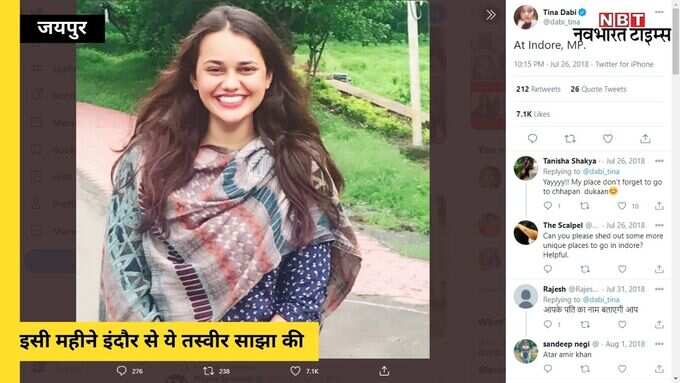 This month shared this picture from Indore.
First profile pic after marriage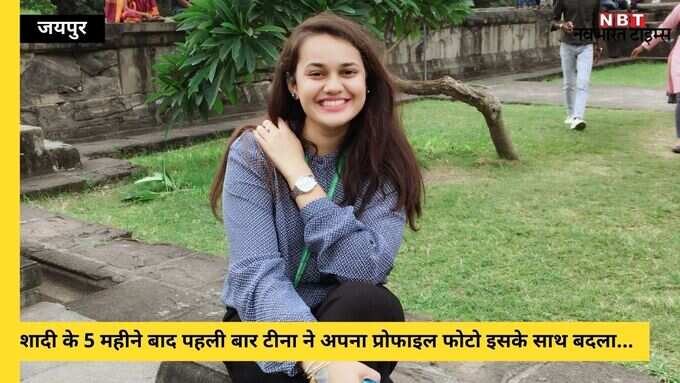 For the first time after 5 months of marriage, Tina changed her profile photo with …
With the Taj Mahal…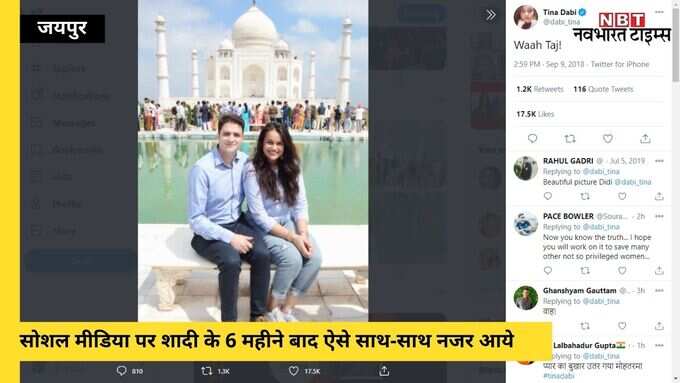 After 6 months of marriage on social media, they were seen together.
6 months after marriage…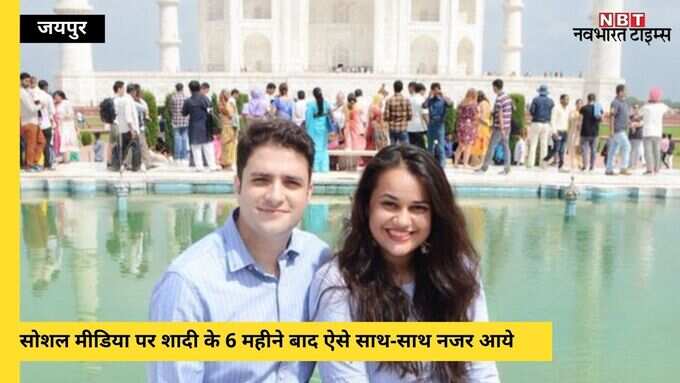 After 6 months of marriage on social media, they were seen together.
In a program of PM Modi …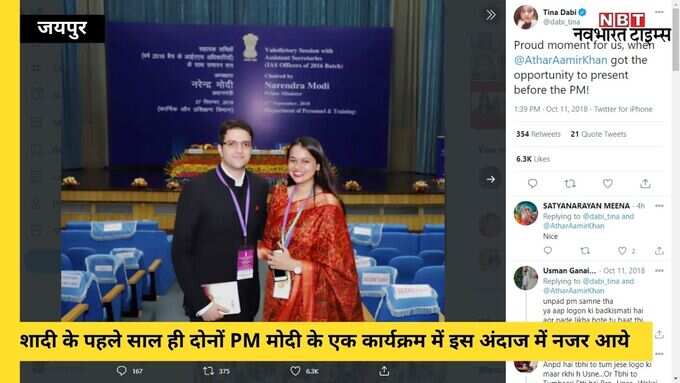 In the first year of marriage, both of them appeared in this style in a program of PM Modi.
First Diwali as Mrs. Khan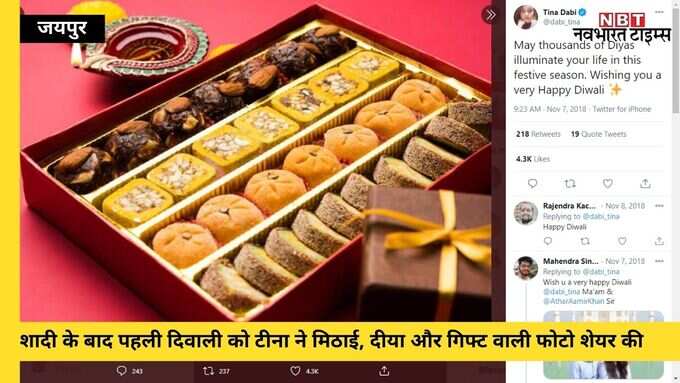 On the first Diwali after marriage, Tina shared a photo with sweets, diyas and gifts.
Tina Dabi Khan… Blog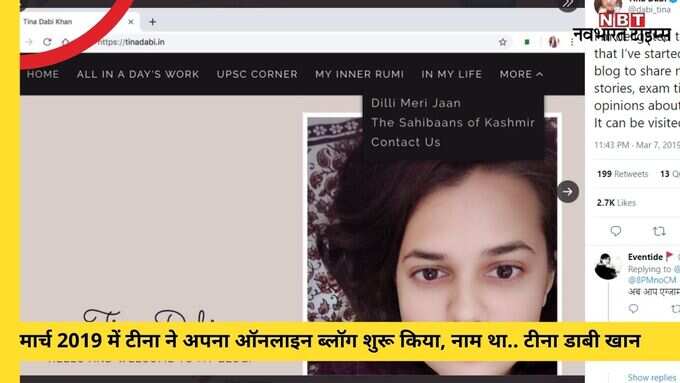 Tina started her online blog in March 2019, the name was .. Tina Dabi Khan. However, this blog is no longer active.
Eid after marriage …
When Eid came after Diwali, Tina Dabi gave such congratulations.
Latest post on twitter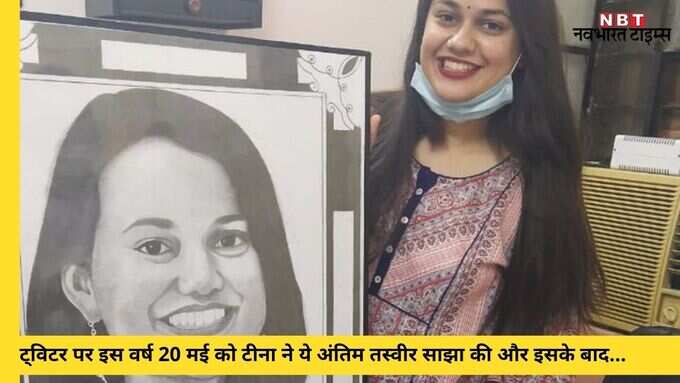 Tina shared this final photo on May 20 of this year and on Twitter.
After two and a half years of marriage …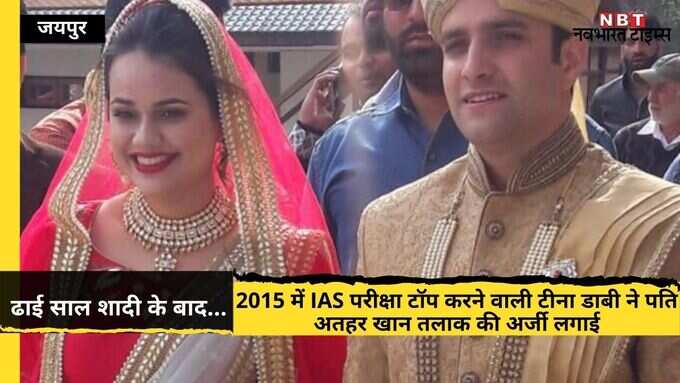 Tina Dabi, who topped the IAS exam in 2015, filed for divorce by husband Athar Khan.
Troll on news of divorce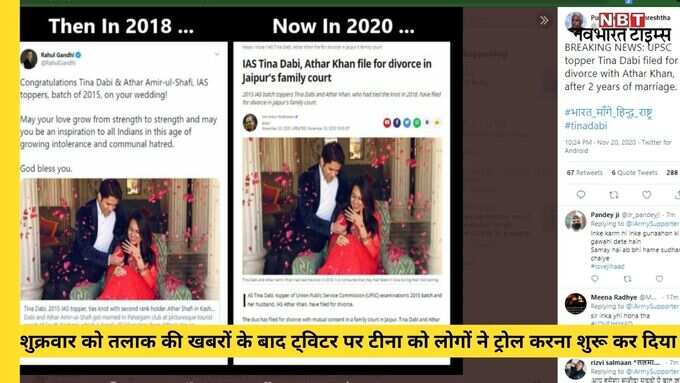 On Friday, people started trolling Tina on Twitter after news of the divorce.
.