Highlights:
Farmers are running agitation against agriculture law of central government
MLAs supporting BJP in Haryana and Rajasthan rebel
JJP in Haryana and RLP revolts in Rajasthan
Haryana and Rajasthan Congress tried to take advantage of the opportunity
Chandigarh
The Haryana and Rajasthan Congress are taking advantage of the split between the BJP's allies over the peasant movement. Some independents and legislators of BJP-backed parties in both states are angry with the BJP government over the peasant movement. JGP MLA from Dushyant Chautala in Haryana and RLP MLA from Hanuman Beniwal's party in Rajasthan have become rebellious. Vikatp says that this rebellion is actually due to sheet sharing and not giving importance to his party in government. This rebellion against agricultural laws is just pretense.
An independent MLA in Haryana, Sombir Sangwan, withdrew his support from the government. He even relinquished the post of chairman in government. Former state CM and Congress leader Bhupinder Hooda said, "I was always saying that JJP took votes of voters who were against BJP and later supported BJP."
Bhupinder Hooda attacked BJP
Bhupinder said that due to the arbitrariness of the Manohar Lal Khattar government and the strictness of the Center, the JJP came into concern after the farmer movement. These MLAs know that farmers are watching who is with them and who is against them. State Congress chief Kumari Selja said that now the time has come for those MLAs who are against this farmers law and with farmers.
Farmers came under pressure on JJP
Even the JJP was pressured by the farmers to withdraw support from the Khattar government in Haryana. At least six of the ten JJP MLAs had already joined the Congress. Some independents also joined the Congress.
Ashok Gehlot began to take advantage
According to sources, Rajasthan Chief Minister Ashok Gehlot has established a close working relationship with the three RLP MLAs. The leader of the strategic caste, Beniwal, has revolted. He has said that he will withdraw his support from the NDA if the farmers do not withdraw the law.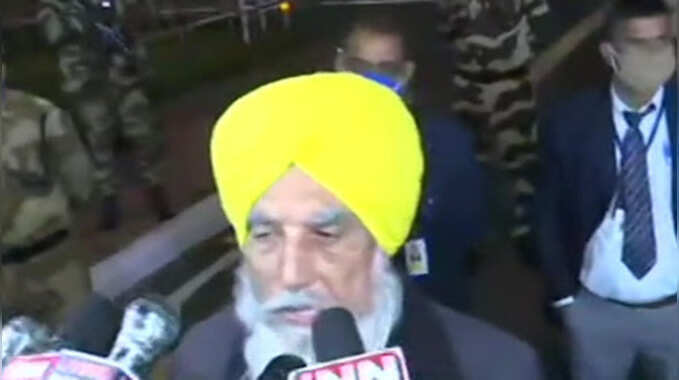 Negotiations between government and farmer leaders will be inconclusive, now talk to 3 again
.