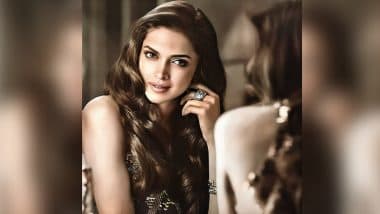 Deepika Padukone (Photo Credits: Instagram)
There has been a long discussion about Dhoom 4. Yash Raj Films is very desperate to bring 4 films of its hit franchise. In this series with the story of Chor Police, viewers get to see a tremendous spice of entertainment. Abhishek Bachchan and Uday Chopra appear in the role of police in the film, but who is going to become the villain in the film? There is a lot of interest in the audience about this. Till now, in this series, John Abraham, Hrithik Roshan and Aamir Khan have been seen in the role of Villain. In such a situation, there is news that Deepika Padukone is going to be seen as a villain in Dhoom 4.
According to the news published in Filmfare, Deepika Padukone can be seen as a villain in Dhoom 4. For which the makers have also made contact with them. So at the same time Deepika has also shown great interest in this project. However, before signing, Deepika is busy finalizing her date. Also Read: Ramayan Movie: Hrithik Roshan and Deepika Padukone to play Ram-Sita, a film based on 'Ramayan' to be made in 300 crores
Well Deepika Padukone plays an action role along with a romantic role. She has played action roles in many films. In such a situation, if Deepika joins this film, then obviously her action in the film will be worth watching.