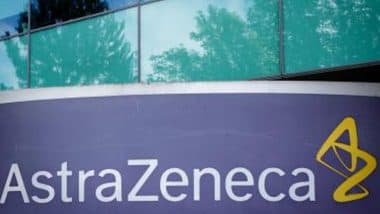 Pharmaceutical company AstraZeneca (photo credit: ians)
London, 11 February: Pharmaceutical company AstraZeneca said that it could take six to nine months to produce Covid-19 Vaccine, which would be effective against new variants of the virus. The Guardian reported in a report on Thursday that the six-month turnaround of the updated vaccine would represent a massive improvement given the traditional vaccine development deadline. Sir Mene Panglos, executive vice president of biopharmaceuticals R&D at AstraZeneca, said work on the variant has not started today, it started weeks and months ago.
He confirmed that he is constantly working on the next generation of new variants for a fully effective vaccine and for this his spring season is about to pass in the lab itself. I said that the vaccine may be available to the public by the autumn. The company's vaccine, developed jointly with Oxford University, is effective against the original virus and a new variant, which was first found in the Kent area of ​​Britain. Also read: WHO's big statement about China, no evidence of COVID-19 found in Wuhan before December 2019
Let us know that questions have been raised about the Corona vaccine of Oxford-AstraZeneca in South Africa and there are reports that this vaccine does not appear to be effective against the new strains of Corona. On this, the report says that the preliminary conclusions drawn after a small-scale test can be. The vaccine has also been shown to be effective against existing variants.
There are reports that the vaccine clearly does not work against this variant for mild and moderate disease. The new variant is spreading rapidly in South Africa.