Nice-Nantes: At the end of the match Moutusami and Todibo got very hot
At stoppage time in the Coupe de France final between Nice and Nantes, a brawl broke out between Jean-Claire Todibo and Samuel Moutussamy. The Nice defender did not appreciate the arbitration decision against him.
The debate was heated during the final of the Coupe de France. In the final minutes of Nice-Nantes, while the Canaries saved time by logically counter-attacking and putting the ball into the opposing camp, Stephanie Frapart whistled a foul for a tackle that was too hard from Lemina. After this gesture, both the teams got angry and there was a heated argument between the players.
>> Revive Nice-Nantes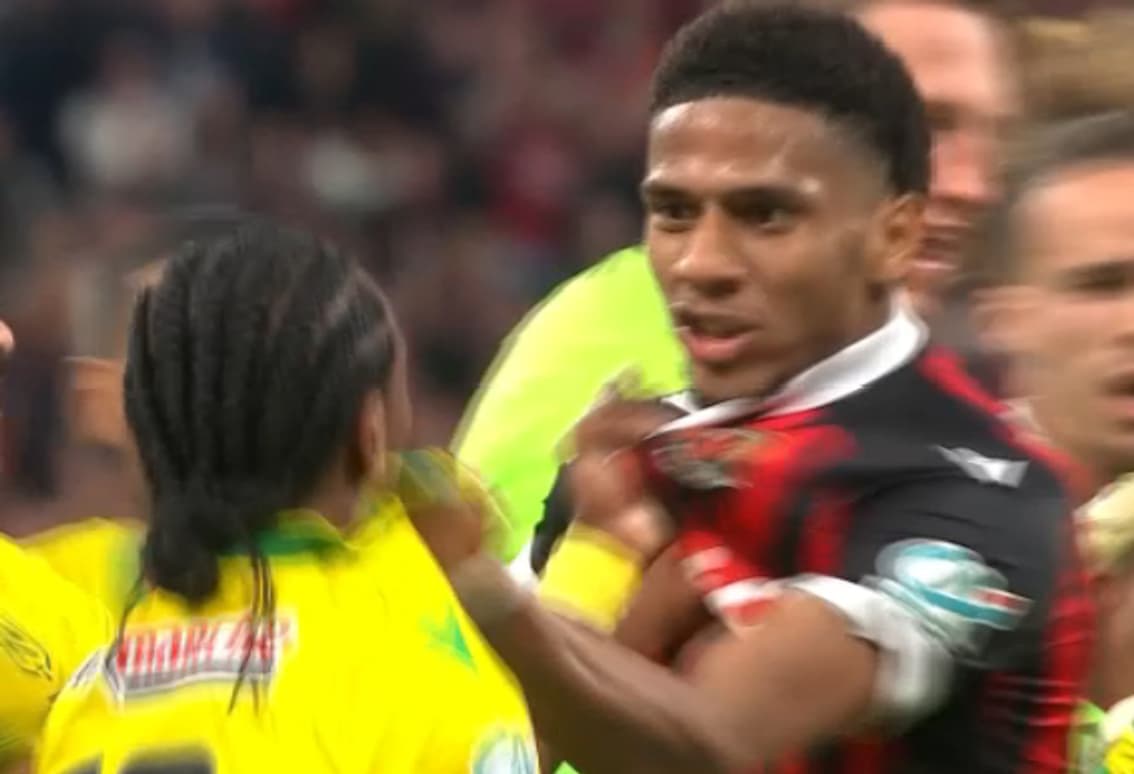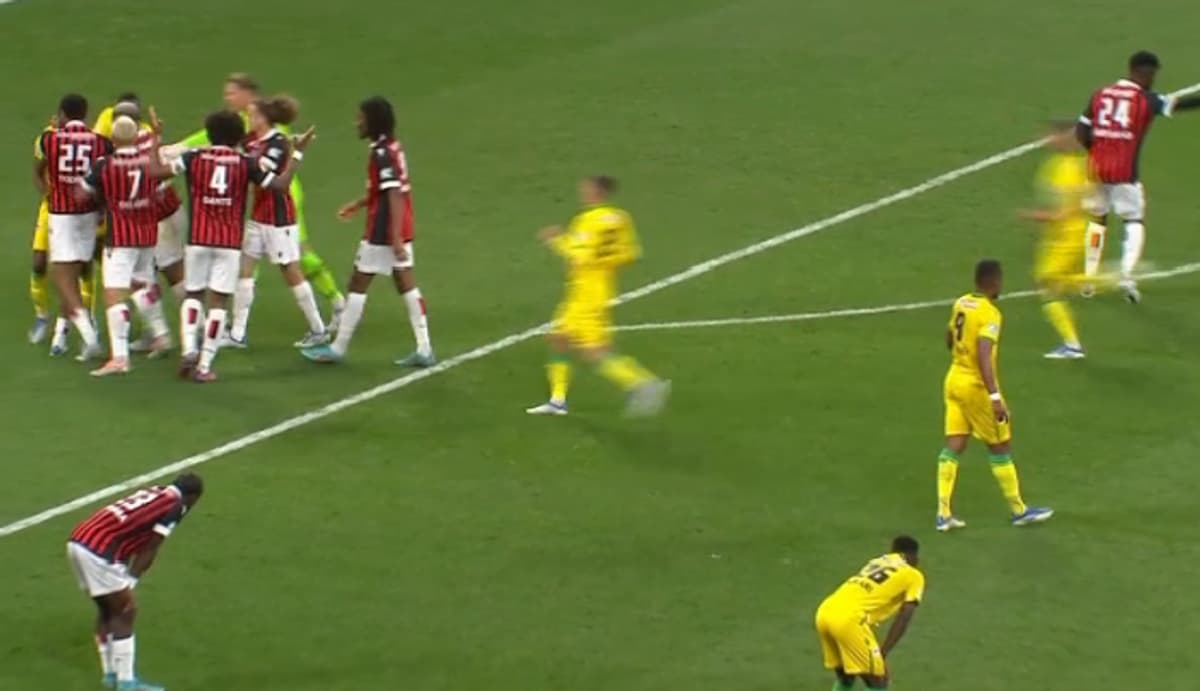 Todibo and Moutoussamy fight
In the middle of the crowd, Jean-Claire Todibo takes Samuel Moutusamy to work and leads him by the shirt collar. After several moments of hesitation, the two players parted ways before Stephanie Frappart distributed two yellow cards to Randall Colo Muni and Mario Lemina. A controversy that did not prevent FC Nantes from winning its fourth French Cup in its history thanks to a penalty from Ludovic Blas.