Nice-Lille: fuckin t-shirts distributed in Allianz Riviera
T-shirts featuring Emiliano Sala's image were distributed around and inside the Allianz Rivera on Saturday to be worn by Nice supporters on the occasion of a tribute to him, which will be paid in the 9th minute of the Argentine welcome. lily
His chants sparked widespread outrage in the football world. Last Wednesday, Nice supporters of Populaire Sud sang songs mocking Nantes striker Emiliano Sala, who was killed in a plane crash, in the middle of a match against Saint-Etienne (4-2).
"He's an Argentine who doesn't swim well, Emiliano underwater," he dared, causing a great outcry. For football's return to the Allianz Riviera, the Nicoise setting, Eglon plans to capitalize on the fault of its supporters' part.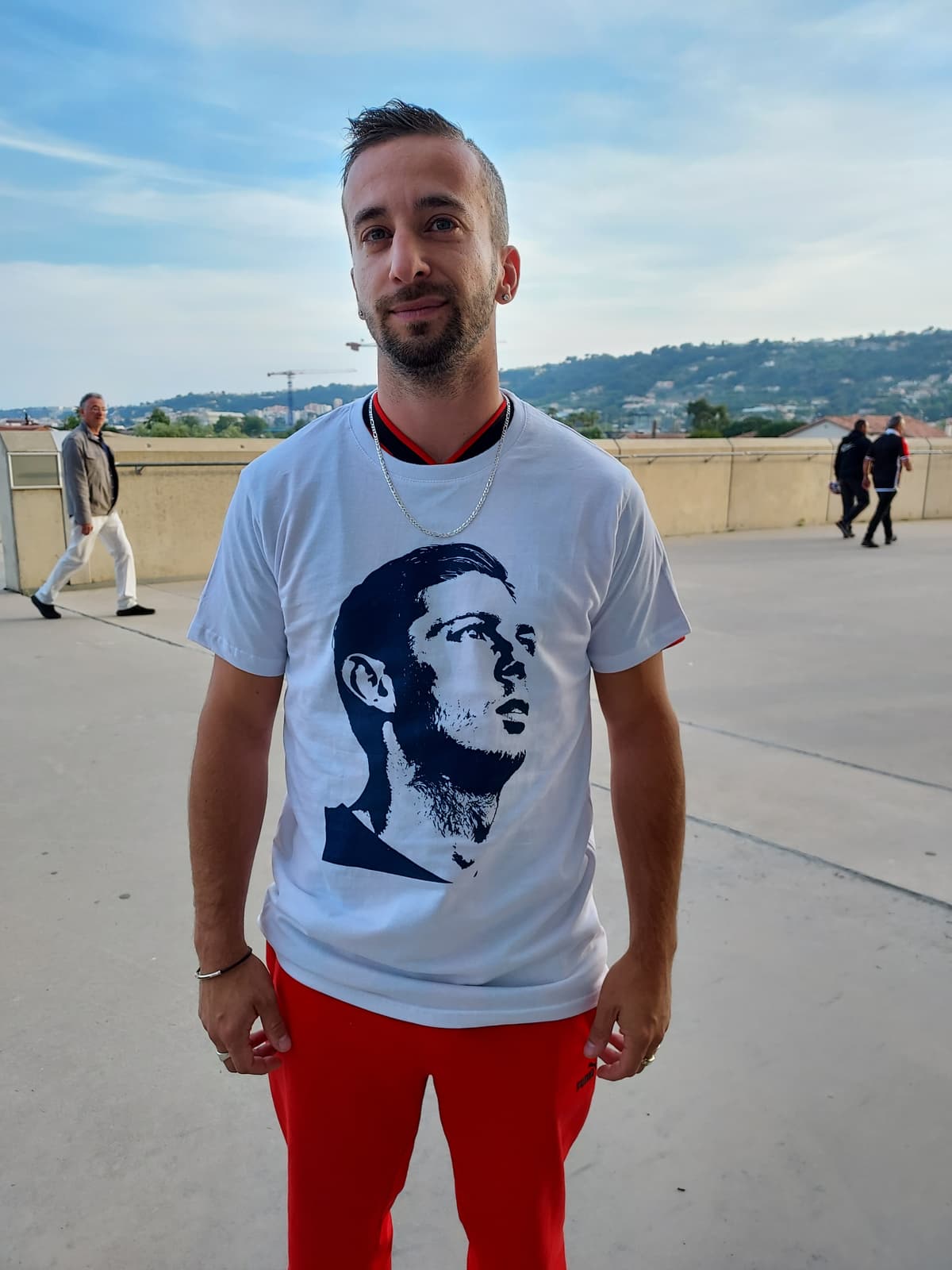 On the occasion of the LOSC reception, jerseys with Emiliano Sala's image were distributed in the stadium courtyard and once in front of the security gate. 15,000 jerseys were distributed across the stands, some worn in popular suede. Nice players had planned to wear it during practice. Tributes will be paid in the 9th minute of the match. The player's portrait should be broadcast on giant screens, perhaps with the chant usually sung by the Nantes people: "He's an Argentine, he doesn't let go, Emiliano Sala".
"Disgusting" and "disgusting", Marseille Valentin Rongier joined several criticisms aimed at the extremists of the popular South on Thursday. "They wanted to be interesting, but you can't touch the memory of someone who went side by side with Sala for almost four years," said the Nantes-trained midfielder.
gaultier's anger
On Thursday evening, the UNFP did not mince its words, describing the behavior of Nice's militants as "disgusting". "What could have gone through the minds of these Nice supporters – let's avoid writing brains – to cover themselves with shame by "revenge" their team's defeat in the final of the Coupe de France with a song that only serves as contempt. ​—and inspires hatred" informed the Association of Professional Footballers, with "all those who condemn this infamous act" joining.
In the wake of the match, Christophe Gaultier expressed his astonishment with a severed and clenched jaw. "You can hear a lot of talk in a football stadium. But there, where does the insult against a dead footballer come from? They came from some people, but they weren't the only three. But what are they at home with their bottles? Live and insult them. If this is our society, then we are in a lot of filth," he said.