Sporting: Slimani sacking Ramzan? He reacts on social media
Rejected by his coach Robben Amorim at Sporting, Islam Slimani took to his Instagram account to emphasize his professionalism, while suggesting that his dismissal would be linked to Ramzan.
Islam Slimani set aside because he is fasting for Ramadan? In any case, this is what the Algerian striker has to say on his Instagram account. Not retained for the second leg of the Portuguese Cup semi-final against Porto and the league match against Tondela, Slimani had to settle for a few matches with Sporting, while Fenek made a spectacular return to the club (in five games). four goals) )
Robben Amorim justified the dismissal by questioning Slimani's involvement in training: "Those who coach the best sport and are called. I could risk my job and qualifications for the finals but that's when." Till I stop coaching. Training matters a lot."
"Without eating and drinking, I've always worked hard"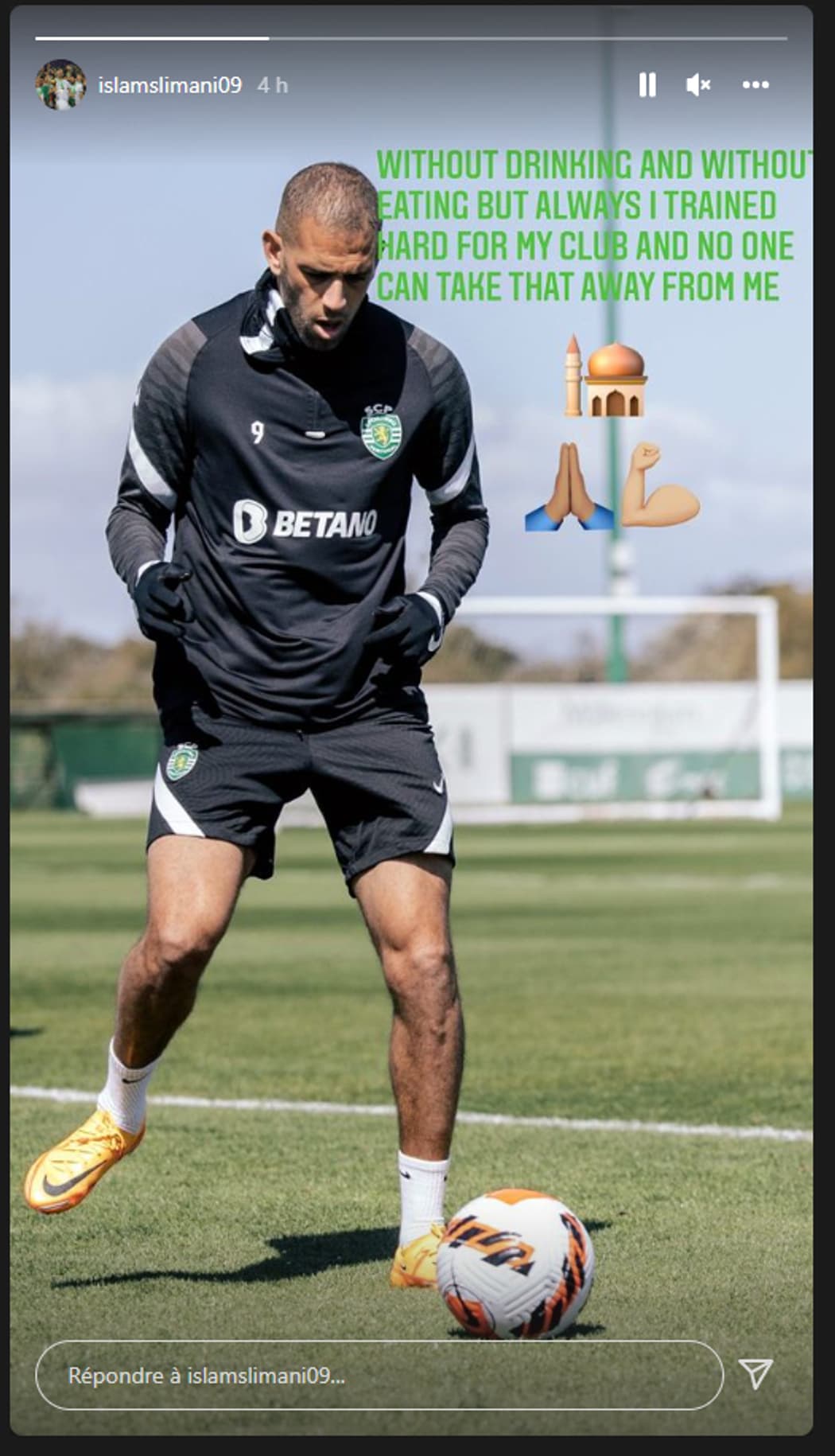 A justification that didn't go down well with Islam Slimani, who replied to him on his Instagram account: "Without eating or drinking, I've always worked hard for my club. No one can take that away from me." The former OL strikers of Muslim religion have been fasting since April 1. Since then, the Algerian international has played only 45 minutes in total, being used only by Robben Amorim as a last resort.