Rennes: Noah Francois "Sentenced" The aggression of the director of the training center by his father
Young Noah François on Tuesday "condemned an incident beyond his control" after his father attacked the Stade Renais training center director Denis Arnaud this weekend.
This weekend a violent brawl broke out between the director of the Stade Renais training centre, Denis Arnaud, and the father of one of the reserve team's players, Noah Francois. This Tuesday, the latter reacted in an Instagram story to distance himself from the violent incident, calling it "independent of his will", without pushing his father, against whom the club filed a complaint.
"I would like to come back to you after the incident on Saturday after the match against Stade Brestois, which bears the name of me and my family," wrote 18-year-old François. "I condemn this incident, which is beyond my control and which does not at all reflect the values ​​I believe in and in which I grew up." During the brawl that was filmed, we see her father violently attack the director of the centre.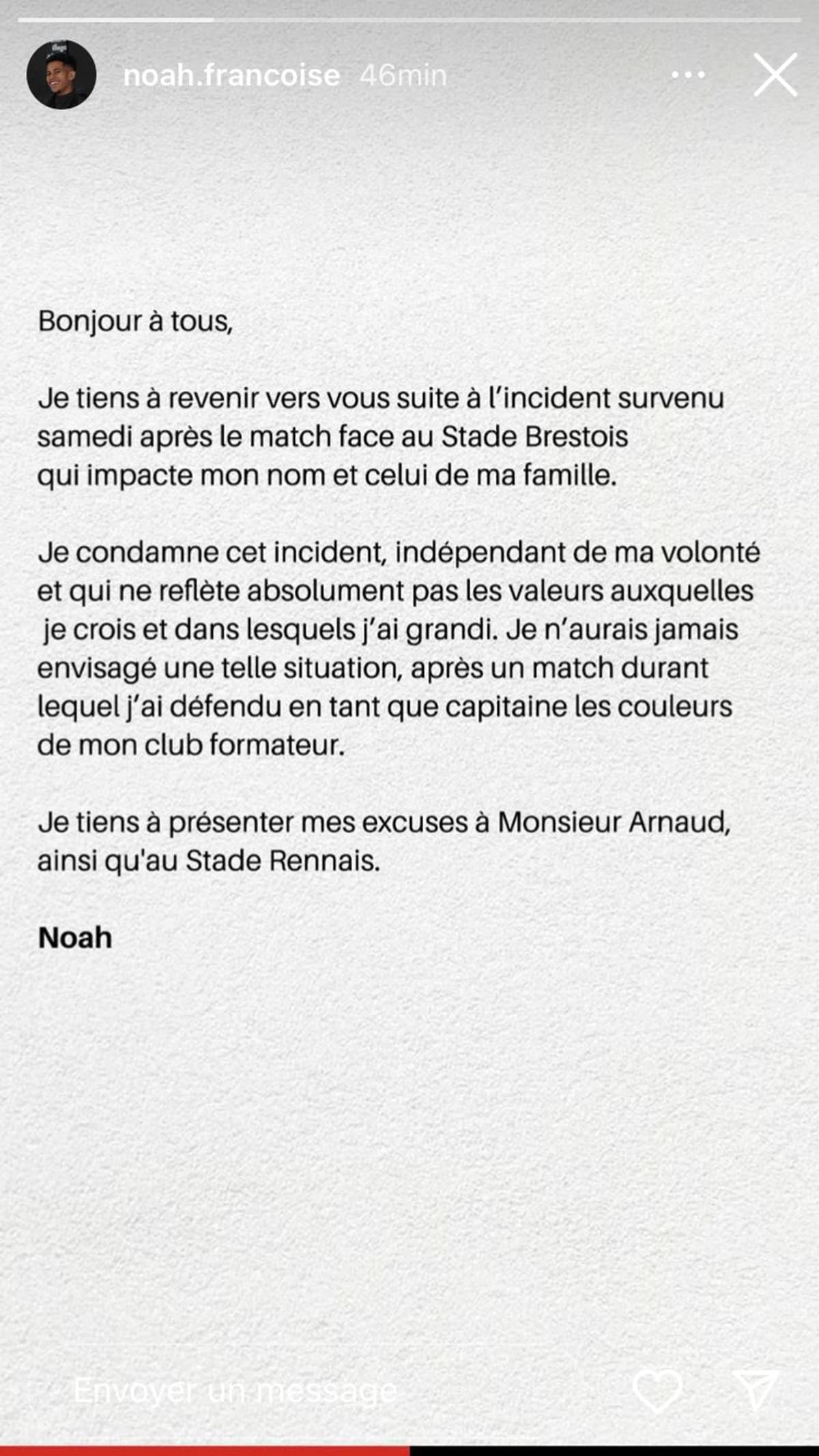 no penalty for player
"I would never have considered such a situation, after a match during which I defended the colors of my training club as captain," he continued. I would like to apologize to Mr. Arnaud as well as to Stade Renais. " Born in Rennes in 2003, François, who joined France's youth team, is one of the reserve officials and is under contract with the club until 2024.
The player's father would have criticized the treatment reserved for his son, who would not be treated as a professional player and included in all first-team seasons. He also denounced François's recurring use as a defender when he was trained as a midfielder. After this incident, the training session of the young players has been postponed for a few days. But Raines indicated that his player would not be sanctioned as having "nothing to do with the matter".