Real-Chelsea: Three arbitration decisions that get a lot of buzz
Several sporting facts were discussed on Tuesday during the second leg of the Champions League quarter-final between Real Madrid and Chelsea (2-3, AP). Three in particular.
47th minute: No penalty awarded for Chelsea
From the start of the second period, Chelsea – who then led 1-0 – put pressure back on Real's camp… which was very scary. On a blocked shot by Timo Werner, Thibaut Courtois throws himself to avoid the corner but pushes the ball past him. Kai Havertz runs to get it back but Casemiro resists the German with his body to allow his goalkeeper to grab it. In slow motion, the Brazilian charge is very limited and it looks like a penalty is needed for Chelsea. Instead, the referee gave Real a free kick.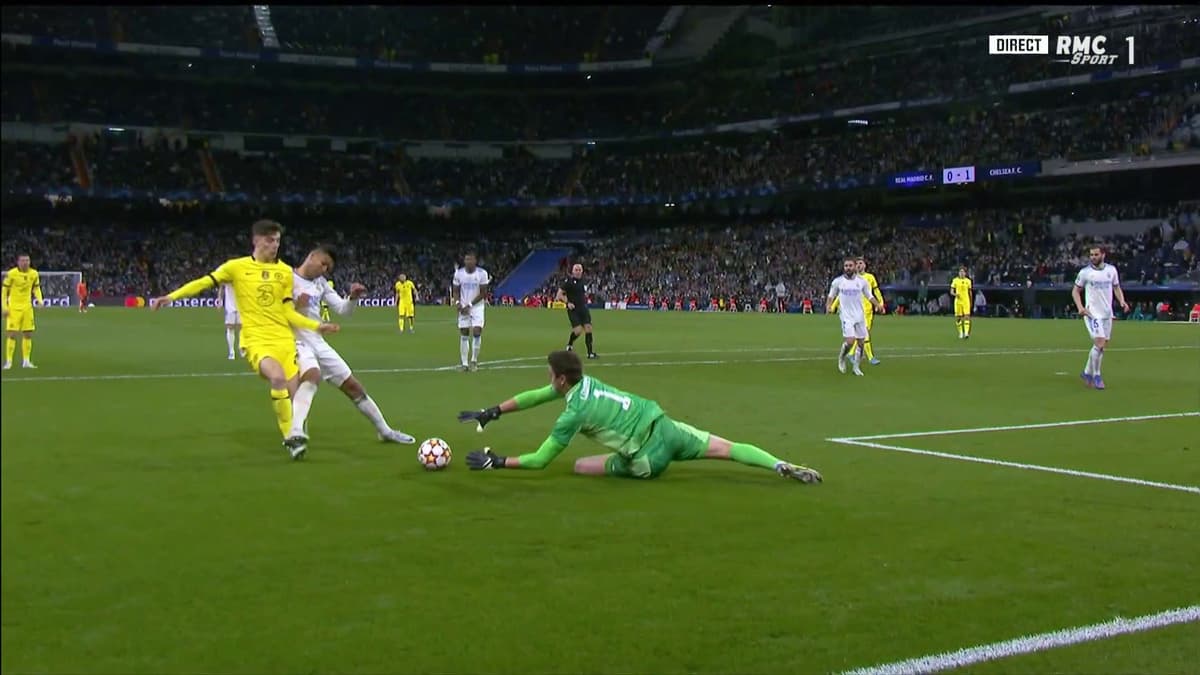 >> SUBSCRIBE to RMC Sport Offers to watch the Champions League Quarter Finals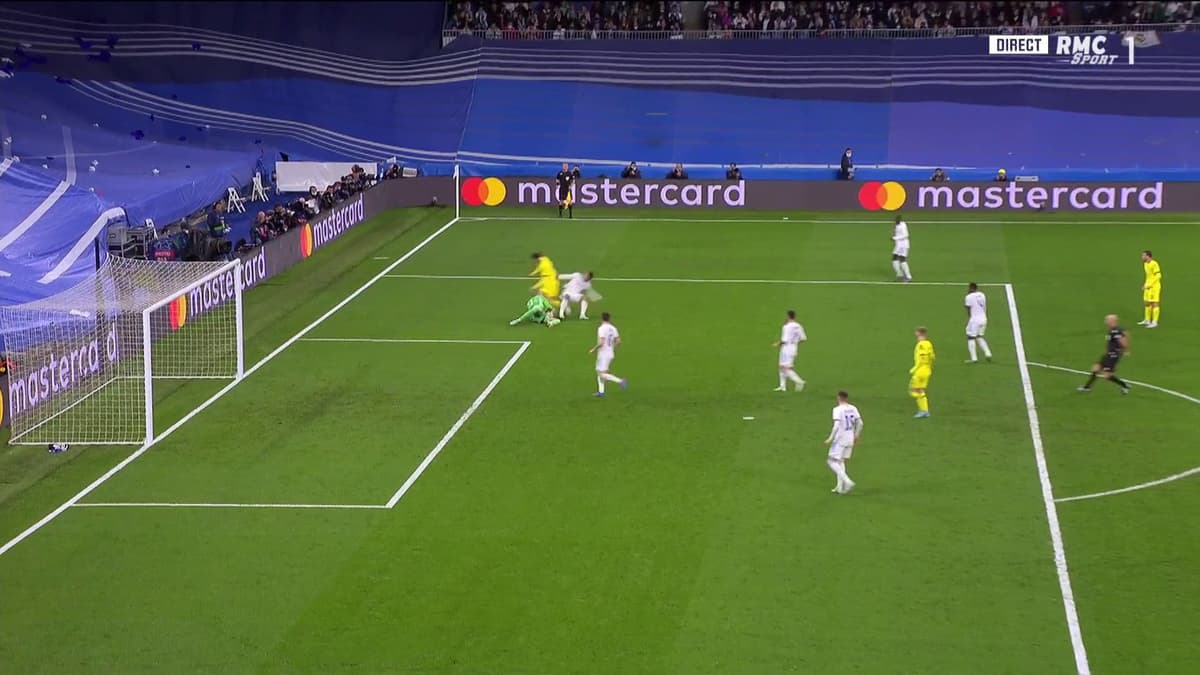 50th minute: Rudiger's goal had no corner
Denied a penalty moments earlier, Chelsea benefited from an error of judgment on the action of their second goal. After the first corner, Reece James tries his luck but crosses his shot too high to the left (50th) which fails next to Courtois's goal. Disturbed by Modric's pressure, the referee then awarded a penalty to the Blues when the Madrid midfielder did not touch the ball. On the corner, Antonio Rudiger scores with a header in the reception to the center of Mason Mount. On this shot, the referee could not reverse his decision to abort the corner, as it was an action apart from the goal.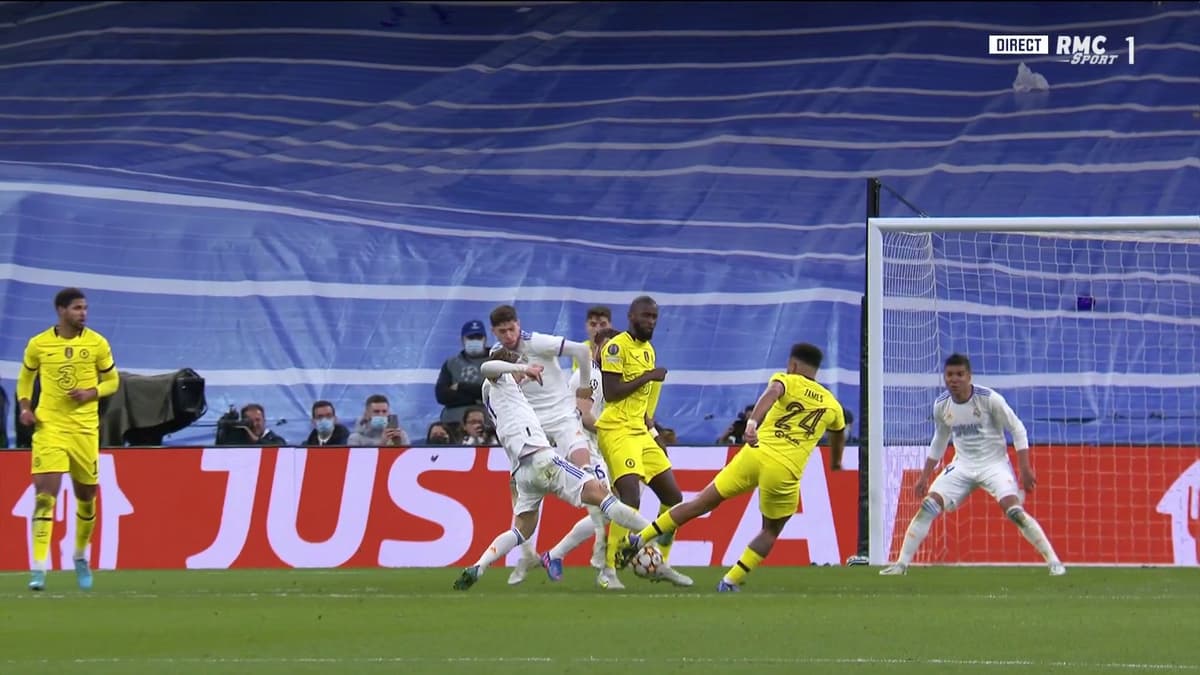 62nd minute: Marcos Alonso scored
Chelsea left-hander Marcos Alonso scored his team's third goal in the 62nd minute, but it was turned down by the referee after video aid was called. It signaled a hand – admittedly involuntary and affixed to the body – from the Spaniard's right side just before the missile.
If he is cruel on this exact action, the rule is clear: "It is a mistake if a player (…) scores a goal (…) immediately after the ball touches his hand or his hand, here Even by mistake.", reads Article 12.1 of the IFAB Laws of Sport. Timo Werner finally found a loophole for the Blues in the 75th minute. But that was not enough for Chelsea, who were eventually eliminated after a stellar match.