PSG-OM: Pep Guay angry with referee
On Instagram, Pape Gueye did not applaud the referee's decisions during the classic won by PSG against OM (2-1) on Sunday.
Marseille did not take off. After a loss against PSG in the Classic on Sunday (2-1), the Olympians are disappointed after Valentin Rongier of Francois Latexier decided to award a penalty to PSG just before the break for a handball. The Marseille defender removed the Brazilian pass from his body, touching his thigh before the ball bounced off his hand.
According to the applicable rules, if the ball touches another part of the body before touching the hand, there is no penalty. Even the officials could not blow the whistle on this action due to the short distance between Neymar and Rongier. However, the referee responsible for the VAR prompted François Latexier to consult the footage, which eventually caused him to whistle the penalty.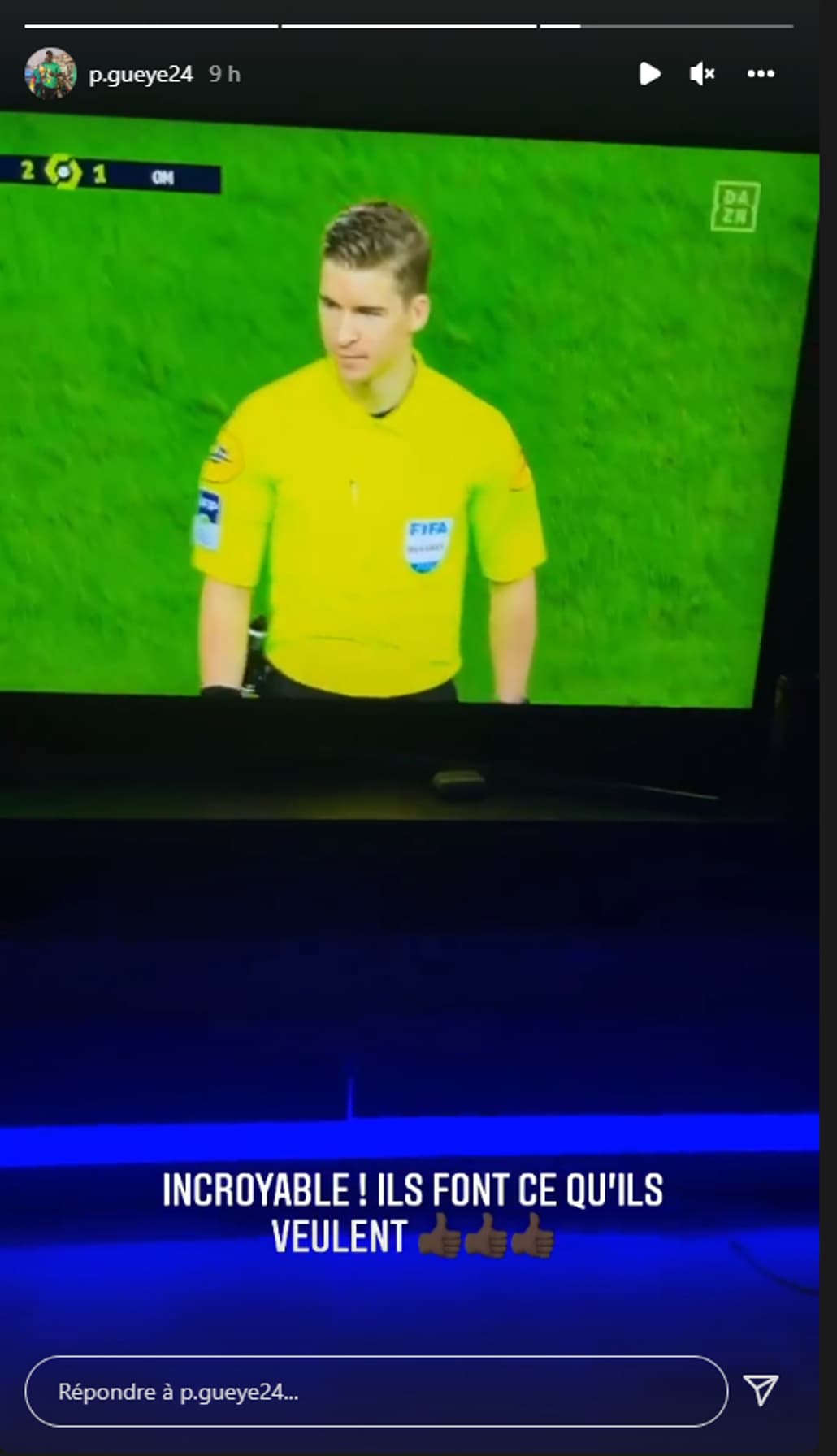 "Incredible"
On Instagram, Pape Gueye still couldn't digest the turn of events. In a video published in his story where he himself was the victim of Danilo's mistake, the Marseille midfielder commented: "Incredible! They do what they want", following the referee's decision not to whistle a foul. When asked about the penalties for the controversy on Prime Video, William Saliba believed that the referee was quite lenient towards the opposing camp: "There is no penalty for me."
The same story goes for Pablo Longoria, who "makes a difficult decision to accept. Sometimes in football I am surprised. We can talk about penalties, football … I believe." is that we must defend football. I am a pure football. It is an involuntary position with the hand next to the body. In a good football match it is impossible for him to be a penalty. If you want to watch a good show, you have to respect football", said Lata, the Marseille president on Prime Video's microphone after the final whistle.