PSG: Big party for Paris group title at Nemaro
Titled this Saturday after a draw against Lens (1-1), some PSG players expanded the party at Neymar, who put on a big show to celebrate the Capitals club's 10th title.
After the formalization of the 10th title of champions of France, the players of Paris Saint-Germain continued the celebration. Some of them gathered in particular Neymar, who did nothing to celebrate his team's only title of the season. On Instagram, the Brazilian shared a snapshot featuring Marquinhos, Kimpembe, Dina Abimbe, Bitumzala, Gué, Danilo and Letelier. To make the party more beautiful, Paris' No. 10 even brought in a musical group to set the mood before taking the microphone himself to hum a few words.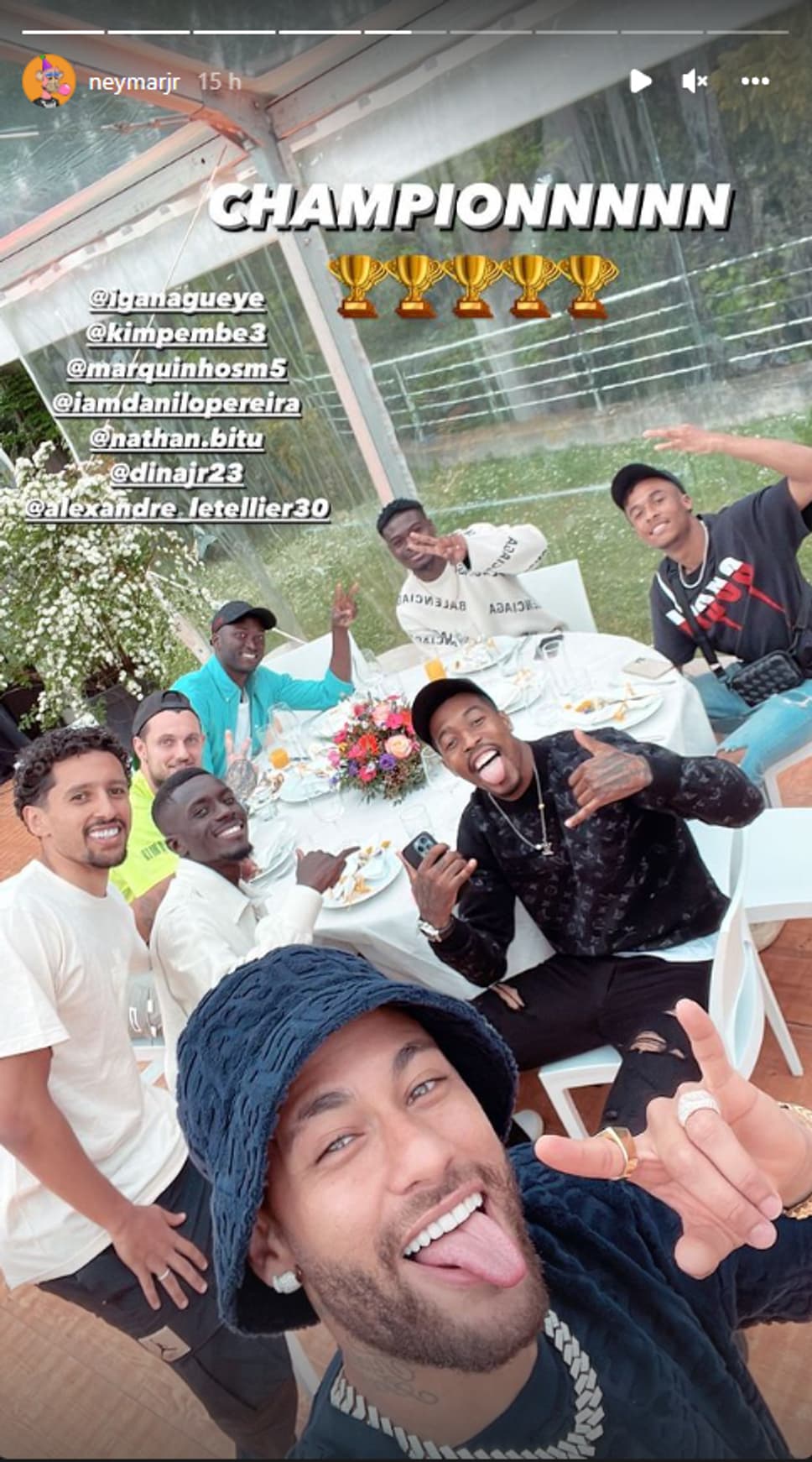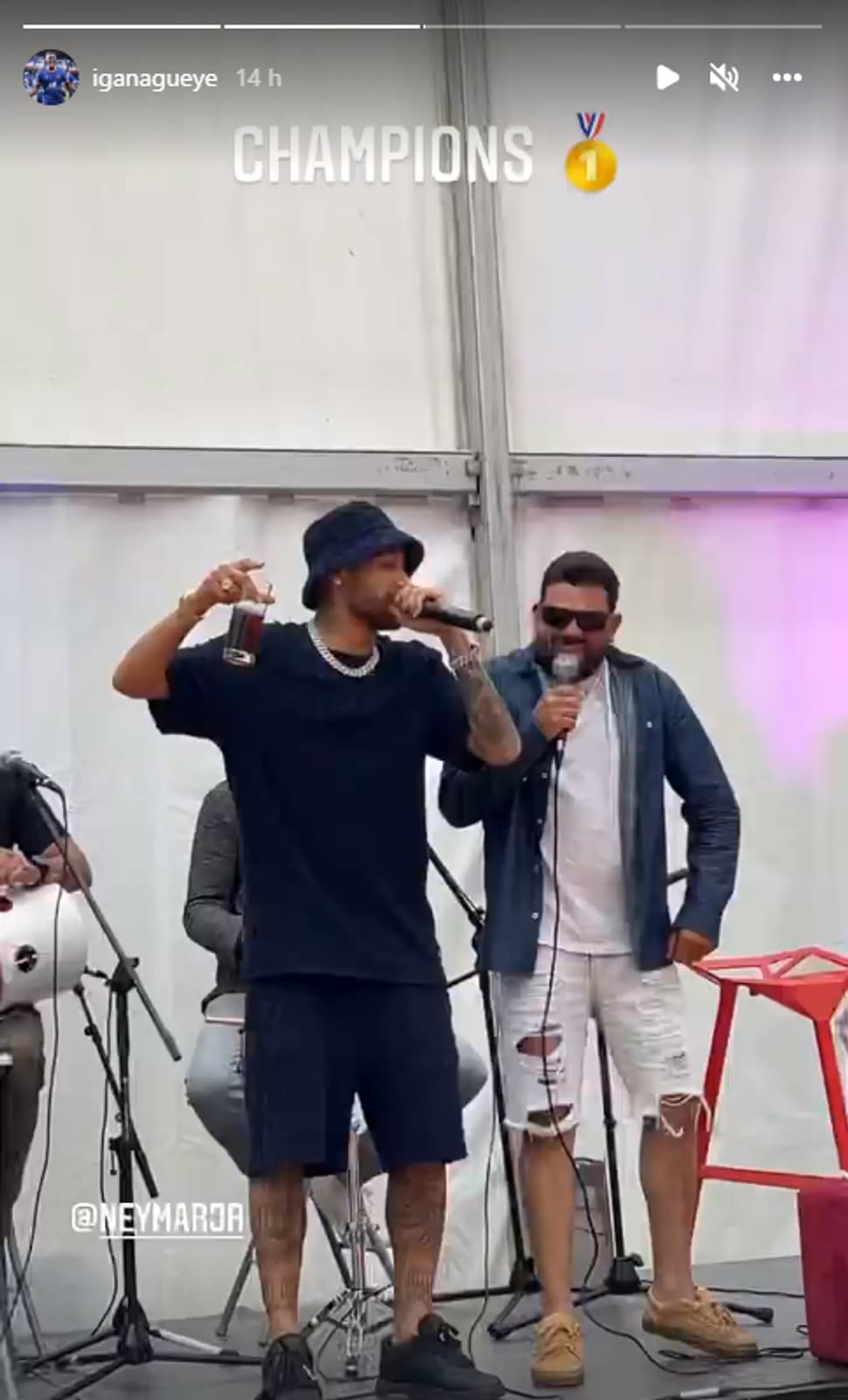 A title celebrated in the locker room
Minutes after the final whistle on Saturday, the Parisians took full advantage of the post-match match despite the discontent of the supporters. In the locker room, players issued champagne, representing a breath of fresh air in this season, which has been marked by an early elimination in the Champions League. The Parc des Princes certainly sounded hollow on the final whistle, but some elements of the club took advantage of this calmness to allow their relatives to walk the lawns of the champions of France. Former Madrid players Keeler Navas and Sergio Ramos invited their children to visit the stadium and play on the park's lawn.
Arriving from FC Barcelona last summer, Lionel Messi, the author of a brilliant goal against Lensois, celebrated his first French championship with a Spanish-speaking staff. Especially Leandro Paredes, Ander Herrera, Navas, Ramos, Di Maria, Neymar and Mauro Icardi.