PSG: A very long discussion in training between Navas and Pochettino
Keylor Navas and Mauricio Pochettino discussed in detail with reporters present during PSG's training session on Friday. On Wednesday evening, the Costa Rican goalkeeper spoke about his future in the capital, before his coach responded to him at a news conference, assuring that there would be a change in the management of goalkeepers next season.
It is impossible to know the exact content of their remarks, but the fact remains that, given the current context, the discussion between the two men is challenging. This Friday, Keylor Navas and Mauricio Pochettino had a lengthy exchange at the end of the PSG training session, two days after much commentary on the two Parisians' outings.
On Wednesday evening, after the victory in Angers (3–0, Day 33 of Ligue 1), the Argentine coach assured that the goalkeepers' management would change in response to the Costa Rican exit next season. Paris.
>> All the info on PSG before the lens trip
On the eve of the reception of Lens (this Saturday at 9 p.m.), a meeting that could offer the Parisians the title of champion of France, Pochettino gave Navas a sign to join him at the center of the Camp des Loges training ground. gave. , There was a long conversation between the two men for at least 10 minutes. Are they discussing the future of the former Real in the capital? Or just meeting against blood and gold? That's the whole question.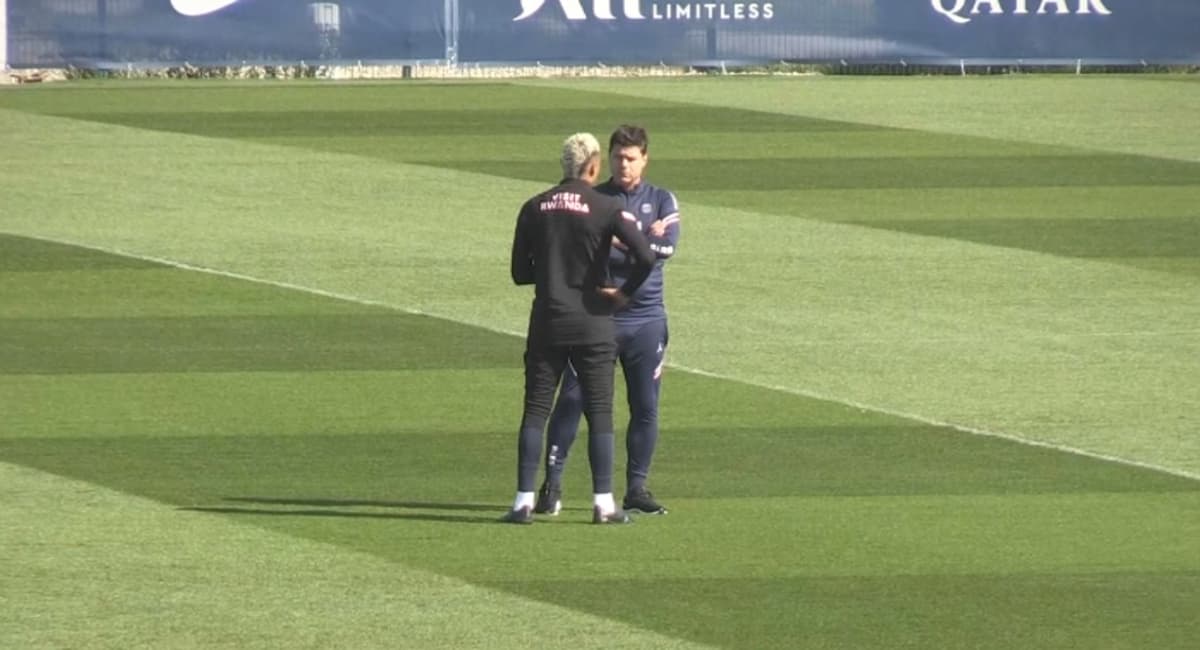 Pochettino on Navas-Donnarumma competition: 'The future will be different'
"Of course I still want to play all the matches, if the situation continues this year, it will be complicated," Navas had dropped after the match at Canal's microphone in + Angers. We'll see what happens in my future. The family is happy in Paris, I am happy here. We will see what happens, but it has to change somehow."
A few minutes later, his coach answered him in a press conference: "The season has been the same and no other club in the world is going through a similar situation with its goalkeepers. The coziness and competition have been good. But the future will be different." "