PAOK-OM: Who is Ivan Savidis, the very sulfurous president of Thessaloniki Club
In 2018, his obstruction on the ground, weapons on the belt, this year he received heavy punishment. PAOK Salonica president Ivan Savidis, who faced Om in the Europa League conference quarter-finals this Thursday, is a controversial figure to say the least.
In addition to threats made by the PAOK coach after the first leg, which gives a glimpse of the hostile atmosphere awaiting Marseille in Thessaloniki, OM president Pablo Longoria knows he will sit next to a dangerous character, fearing the Kremlin. by European diplomats for his acquaintance with and his growing influence in a country where Vladimir Putin enjoys a capital of sympathy that is undeniable despite the war in Ukraine.
Greek-Russian businessman Ivan Savidis (63), owner of the Greek football club PAOK Salonika, is the founder of the Agrokom group, whose assets include the Russian tobacco company Donskoy Tabak. It also controls several hotels in northern Greece, holds a majority stake in Thessaloniki's Port Authority and owns the ethnos.gr news site, among other companies. Forbes estimated his wealth at $1.6 billion.
25 months prison sentence
This oligarch, a former sergeant major in the Soviet Army, made his fortune in the tobacco industry (he started at the Don State Tobacco Factory in 1980 before becoming its general manager in 1993). He became a member of the Duma in 2003 as a member of United Russia, a party that claims and derives its legitimacy from its proximity to power in Russia. Re-elected in 2007, he remained a member of parliament for eight years until 2011. In Greece, the Portfolio of a Greek-Russian businessman made an honorary citizen of Greece in 2013 for his contribution to the development of relations between Russia and Russia. Greece has developed significantly under the administration of the radical leftist party Syriza.
Savidis was sentenced in February 2022 to 25 months in prison for entering an area with a gun in his belt in March 2018 (he appealed the sentence). In the 90th minute of the top-flight clash between PAOK and AEK Athens, the PAOK president burst onto the pitch to explain his thinking to the referee, after a goal was denied by the players under a blind eye. If the weapon fortunately remained in his case, Savidis did not hesitate to verbally threaten the referee at the time. For the same incident, he was banned from all Greek Super League stadiums for three years.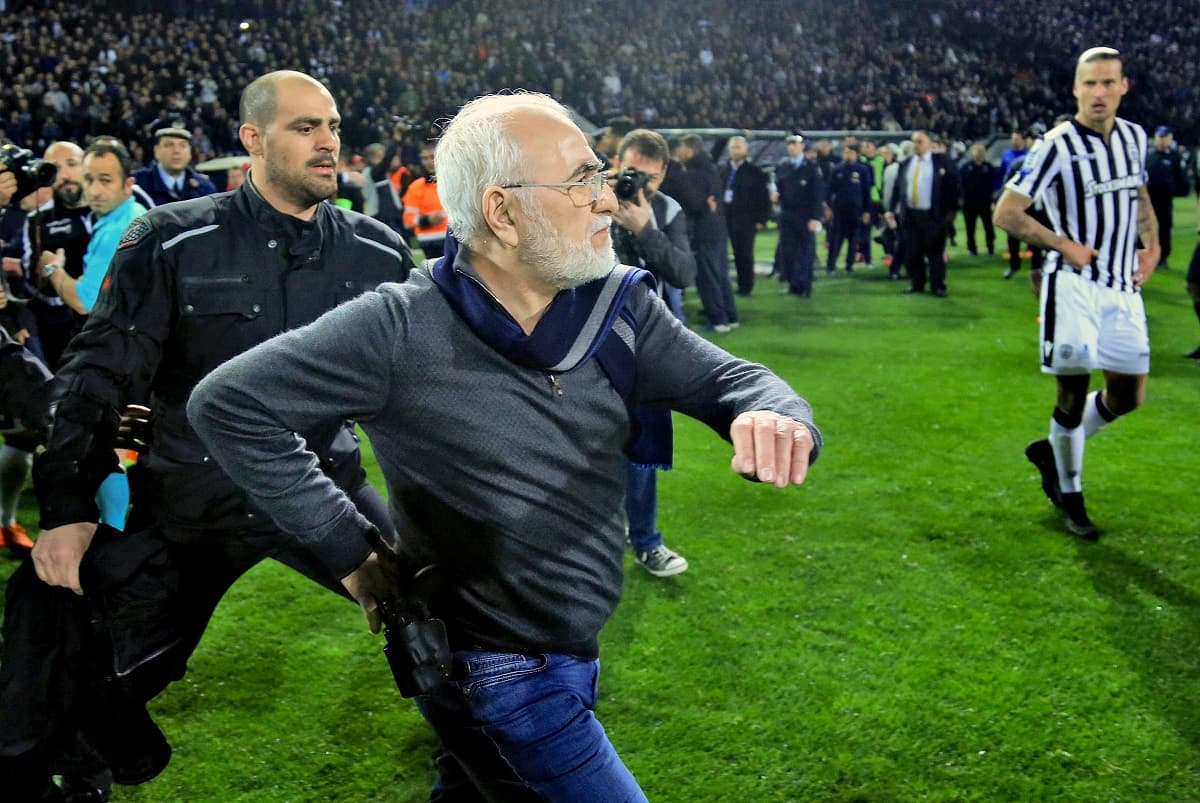 Last month, Ivan Savidis announced that he wanted to provide 487 rooms of his Porto Carras complex in the tourist area of ​​Chalkidiki (North) to refugees. The businessman was in contact with the Greek government, which was conducting an evacuation operation for Greek migrants from the Mariupol war zone in southern Ukraine invaded by Russian forces. But don't make any mistake in this. On his website, where he is being honored by Putin, Savidis writes of his pride in being a Russian citizen: "I will always defend the interests of my country."