Lille-Lens: Lille supporters try to burst onto the pitch at the final whistle
Dogs supporters try to enter the lawn of the Stade Pierre-Mauroy, following LOSC's defeat in the derby against Lens this Saturday (2-1) during Day 32 of Ligue 1. But CRS intervened to disperse them.
Like the first leg (1–0), Lens offered a northern derby (2–1) during the 32nd day of Ligue 1 this Saturday. If there had been excesses in Bollart last September, the atmosphere had to be more peaceful. Stade Pierre-Mauroy in the absence of Lancois fans, denied the visit. But at the end of the match, Dogs' supporters got angry and tried to enter the lawn.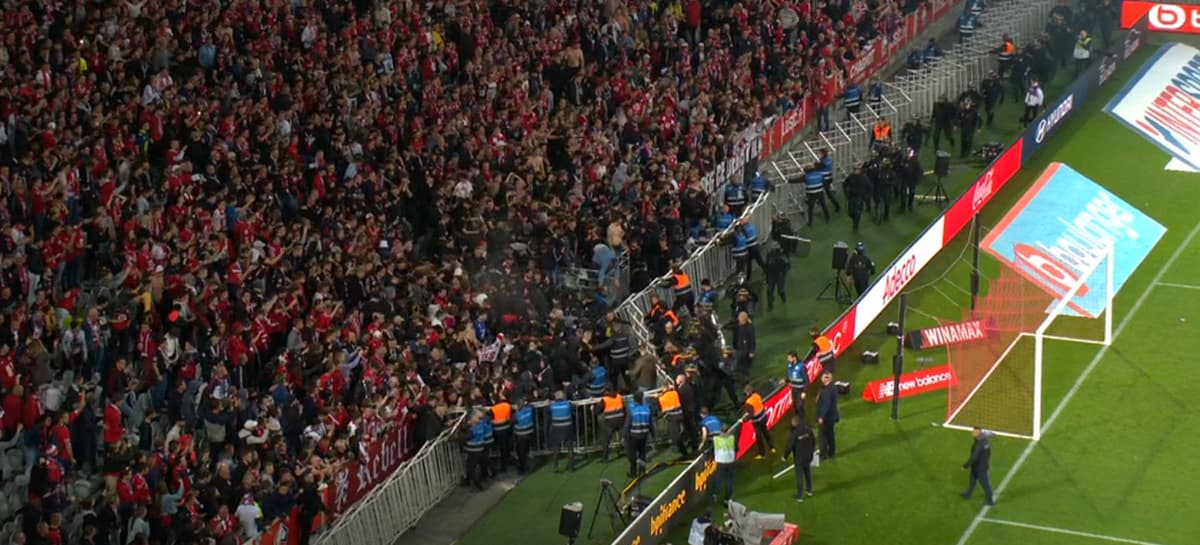 According to Leo Jardimo the disappointment of the supporters is "understandable".
The CRS intervened to stop the supporters from going to the lawn. The security barriers were forcibly opened. "We know it's going to be difficult for them," said goalkeeper Leo Jardim on Canal+'s microphone after the match. It's a very important match for the supporters. We lost so we understand their reaction. We Tried everything but it was not enough, his reaction is understandable."
Tempers had already heated up in the game between Renato Sanches and Jonathan Gradit at the break, who both received a yellow card. What started on the ground, the wrangling continued in the hallway leading to the locker room. The midfielder had given a shoulder blow to the Lancois defender. Lençois's captain, Seiko Fofana, intervenes to prevent his teammate from reacting.
The disappointment is inevitably huge for LOSC, who had not lost their two league games against RCL since the 1981–1982 season. Frank Haise's team also knocked out their opponent in the Coupe de France this season after a penalty shootout.