Atletico-Manchester City: Savic hits, a new fight in the tunnel with police intervention
Tension was at its peak in the corridors of Wanda Metropolitano after a return to the Champions League quarter-final between Atlético de Madrid and Manchester City (0-0) on Wednesday evening. The Spanish police had to intervene to separate the two camps.
The tension did not subside at the last whistle, but vice versa. This Wednesday, a fight broke out in the hallways leading to the locker room, after Manchester City qualified for the Champions League semi-finals at the cost of Atlético de Madrid (0-0, 1-0 first leg). Just a few minutes ago there was a loud banging on the ground.
>> Relive Atletico-Manchester City (0-0)
According to Stephen Guy and Emmanuel Petit, who were in Wanda Metropolitano for RMC Sport, Savic was jolted by a member of city staff at the tunnel entrance after the meeting. Just minutes after a Colconeros player pulled the Englishman's hair on Wanda Metropolitano's lawn, Savic had a heated verbal exchange with Grealish.
Walker. spits Versaljko in the direction of
In the sequel, Vrsaljko, furious and uncontrollable, throws his gloves at the civilians and seems ready to do battle with Walker. At the end of the sequence, the Colchoneros player spits in the direction towards the city. The Spanish police had to intervene to separate the two camps.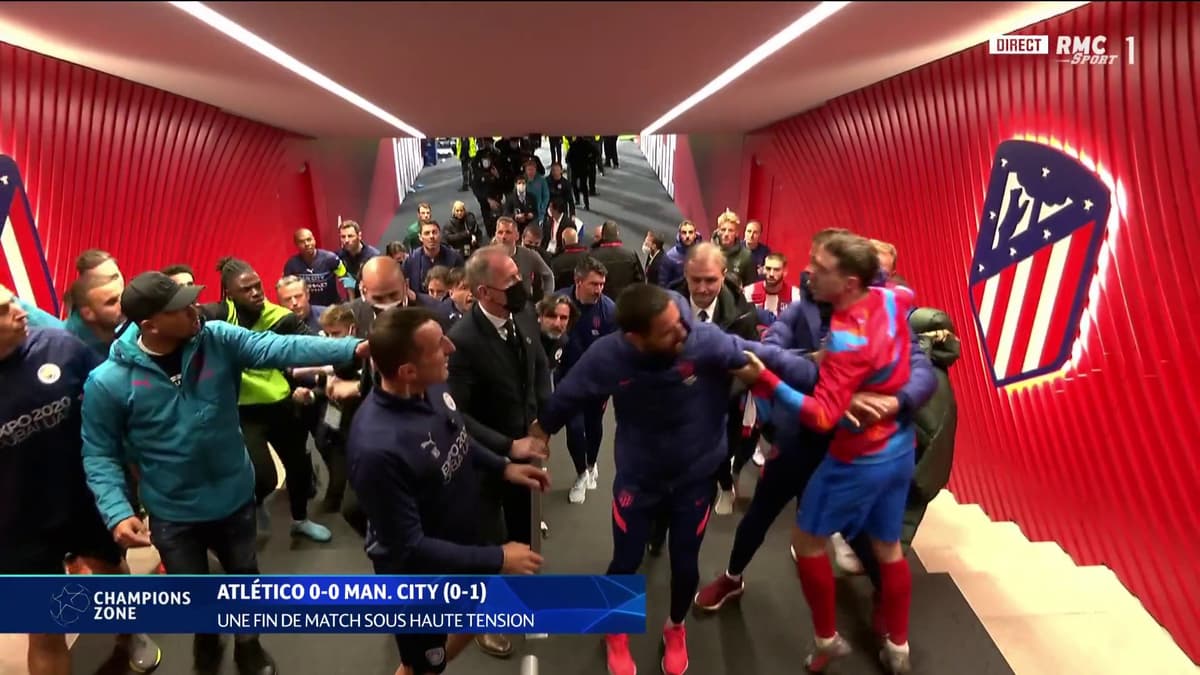 The first tension erupted in the 89th minute. Foden was confronted by Felipe with a touchline. While the Colchoneros defender only touched the ball at first, he was guilty of making a bad gesture in continuation by sweeping the Englishman from behind while rising. As Foden was moaning in pain on the ground, Savick fell out and tried to lift him by pulling him off the shirt.
Along with his substitute Pinafor, Zinchenko then tried to repel Savic, before several players from both teams came to join him. Then a huge scuffle broke out near the corner post. Before the settlement of accounts continued after the match was over.