Atletico-Manchester City: Madrid and Grealish's hair, a story that began in the first leg
Savic pulled Grealish's hair during the intense tension between Atletico and Manchester City (0-0) during their return to the Champions League quarter-finals this Wednesday evening. In the first phase, Versalco also attacked the Englishman's hair, while the Montenegrin had already disputed him.
Stephen Savic and Jack Grealish were at the center of two clashes this Wednesday evening in the second leg of the Champions League quarter-final clash between Atlético de Madrid and Manchester City (0-0, Sky Blues 1-0 first win). Foot). There was a verbal brawl between Wanda Metropolitano and the Englishman in the Montenegrin tunnel before the start of the fight and after the match, the Colconeros defender pulled the civilian's hair on the lawn at a time of tension following the gesture of the villainous Felipe. on Foden.
>> Relive Atletico-Manchester City (0-0)
During this clash between Atletico and Manchester City, Grealish's hair mop has somehow been a red thread. In the extra time of the first leg, at the Etihad Stadium, Savic allowed himself a short slap to the back of the Sky Blues winger's head. In the sequel, Wrusaljko also made a small nod to Grealish's hair, picking up some locks after a tense discussion.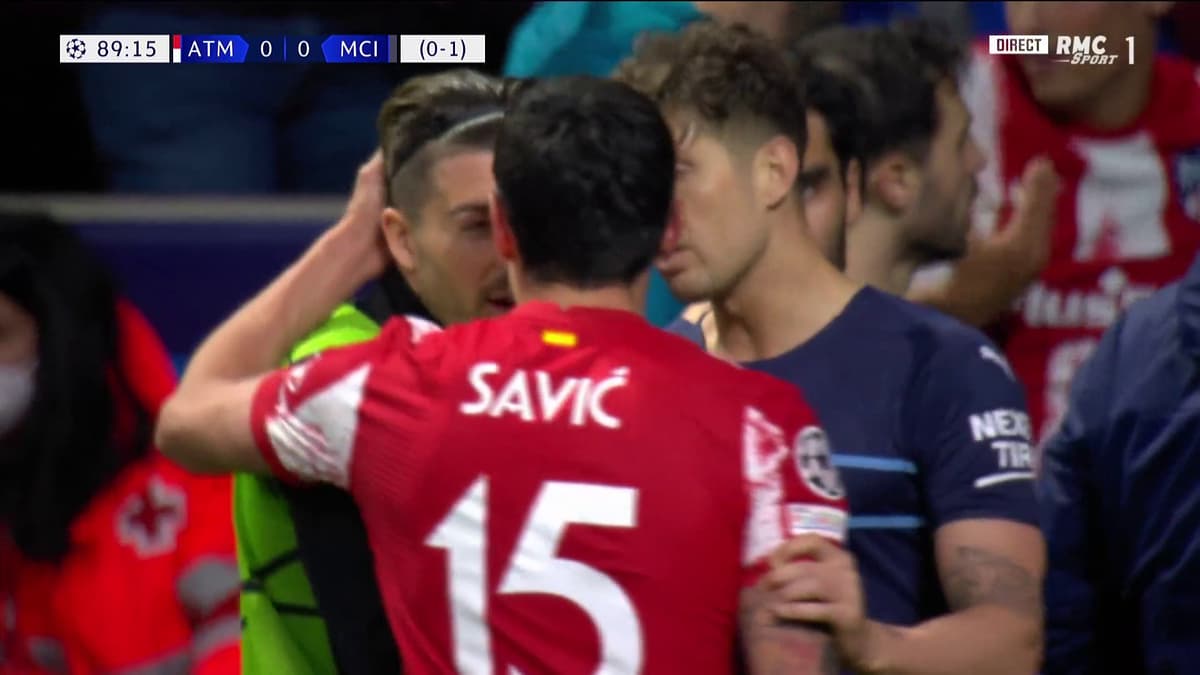 >> SUBSCRIBE to RMC Sport to follow the Champions League
Spanish police had to intervene in the corridors of Wanda Metropolitano
So there was a slight antecedent between these three men, who found themselves at the center of the strong tension that erupted this Wednesday evening in Madrid. In the hallway leading to the locker room, Vrsaljko, furious and out of control, threw his gloves at the civilians and looked ready to do battle with the Walkers. At the end of the sequence, the Colchoneros player spit in the direction of the City side. The Spanish police had to intervene to separate the two camps.
According to Stephen Guy and Emmanuel Petit, who were in Wanda Metropolitano for RMC Sport, Savic was also jolted by a member of the city staff at the entrance of the tunnel after the meeting.