Atletico-Manchester City: De Bruyne disappointed after injury exit
Kevin De Bruyne, who was replaced in the 65th minute after a right calf injury, looked quite impressed on the Manchester City bench. Their coach Pep Guardiola expressed his concern about the status of their Belgian leader.
Manchester City are getting closer to their home stretch to sign a potential hat-trick with a loss. Kevin de Bruyne (30) was released in the 65th minute of the second leg of the Champions League quarter-final between Atlético de Madrid and Manchester City (0-0) on Wednesday. The Belgian left the field without a limp but was treated on the bench for a long time by medical staff. He complained of a right calf, which was apparently affected in the first period during a duel with former Lille Reinaldo. And the playmaker seems to have taken a hit on the bench.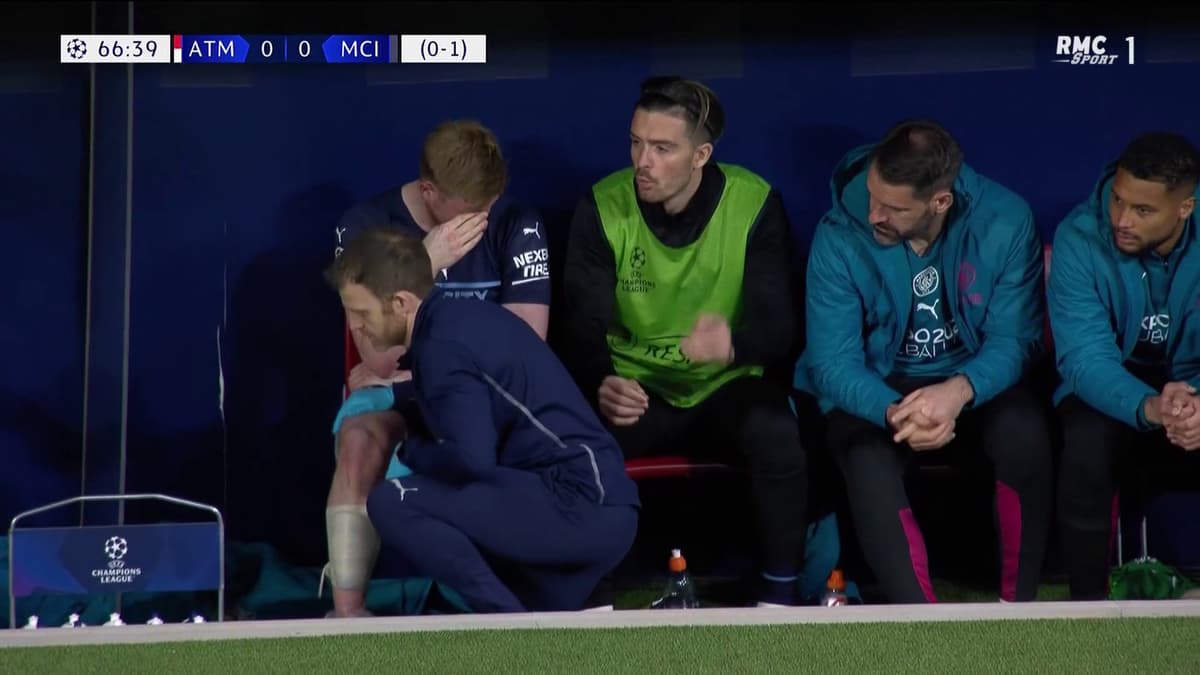 >> SUBSCRIBE to RMC Sport offers to watch Champions League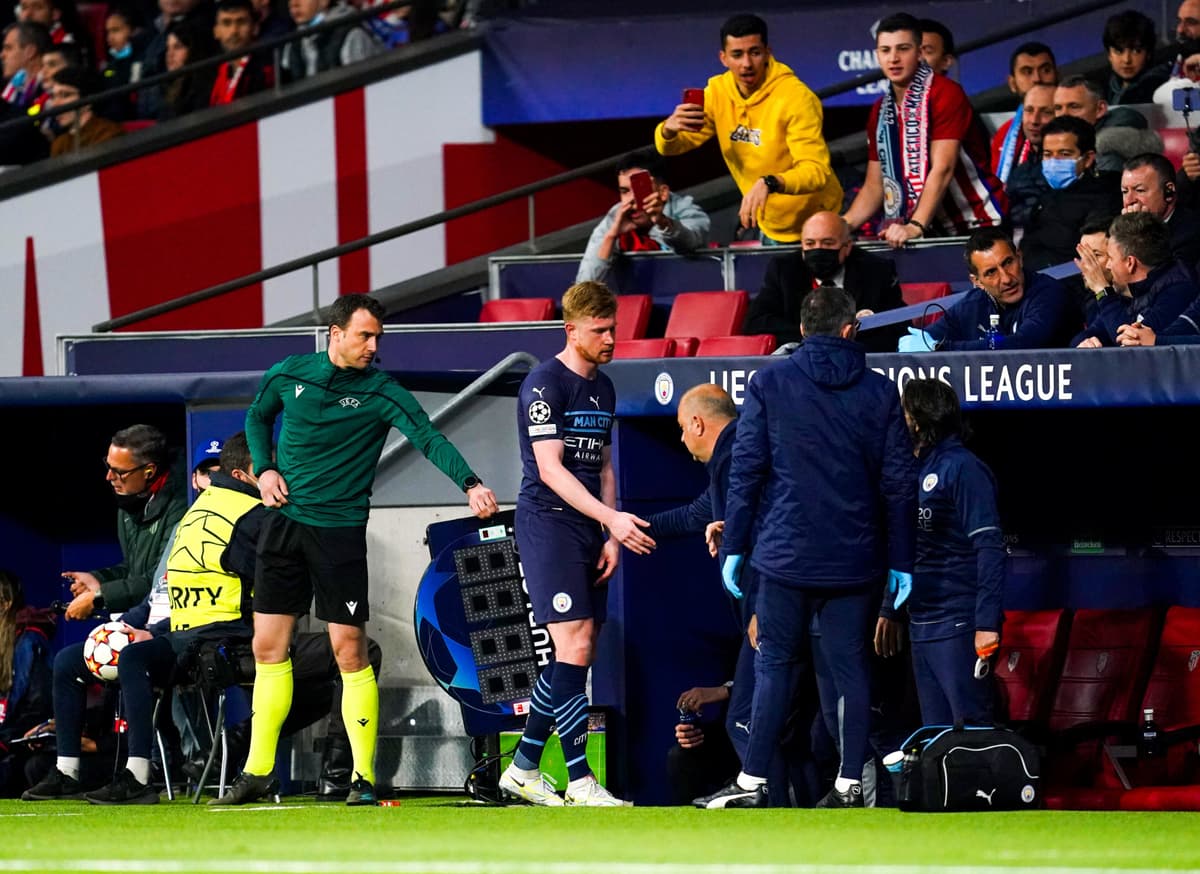 He wiped his eyes several times before grasping the head with both hands. At the end of the meeting, he also seemed marked when greeting English supporters traveling to the Spanish capital. His appearance for Saturday's FA Cup semi-final against Liverpool is uncertain, although nothing has yet filtered out on the nature and severity of the injury. At the end of the meeting, Pep Guardiola appeared concerned about his master dropping out to play, with Kyle Walker impressed and replaced by Nathan Acke (73rd).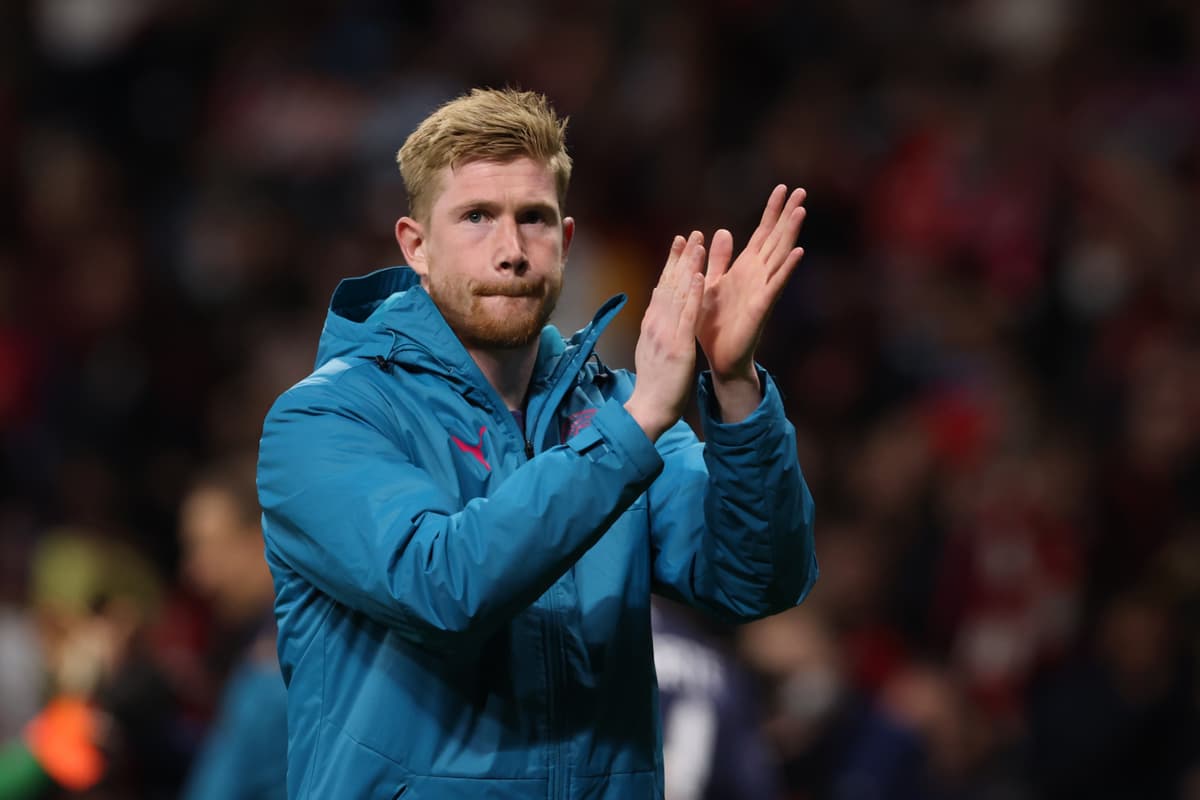 Guardiola: 'We have big problems'
"We have a big problem, launched the Spanish technician at BT Sport. We can't forget that we played three days ago (against Liverpool, 2-2, editor's note), traveled, came here, got a lot of injuries Now I don't know what will happen in the next few weeks but today we are celebrating because it is the third time in the history of Manchester City that we have reached the semi-finals of the Champions League."
De Bruyne averted the fate of this double clash by scoring the lone goal in the first leg (1–0). The Belgian still signs a consistent season (14 goals, 8 assists in 37 games across all competitions), but the rest now depends on his position. Last season, he left the Champions League final in tears after suffering a serious facial injury due to a very muscular intervention by Antonio Rudiger. Manchester City lost to Chelsea (1–0) in the final.