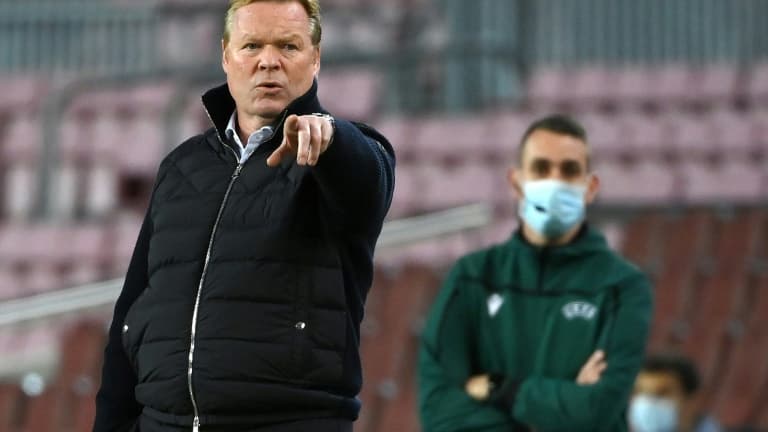 A few days before the knockout stages of the Champions League against PSG (on RMC Sport), Ronald Koeman was once again worried about Barca's defensive problems, undermined by injuries. The Dutch coach would have liked to have recruits in this sector during the winter transfer window.
The list of injuries is growing in the Catalan defense and Ronald Koeman must now innovate or even tinker. And in a press conference this Friday, the Barca coach expressed regret over the winter transfer window. "In my opinion, we needed a recruit. In the end, it was not possible and we have to do with what we have. But I must say that we needed it, given the injuries", a he declared.
A decimated defense
Ronald Koeman also spoke about Barca's defensive largesse, highlighted in recent matches (two goals conceded against Sevilla, two against Betis and three against Granada). "We lack defensive strength, but it's true that we haven't been able to play a lot of games with the same defense either. Due to injuries, we have reduced our defensive performance," he conceded.
Already deprived of Gerard Piqué (sprained right knee with ligament injury) and Sergi Roberto (right thigh), Barça could have to do without Ronald Araujo against PSG in the round of 16 first leg of the Champions League (February 16, on RMC Sport). Replaced in the 11th minute of play for Betis-Barça (2-3) Sunday night in La Liga, the Uruguayan central back (21) suffers according to his club from a sprained left ankle. What to feed even more the concern of Ronald Koeman for the reception of the Parisians.
>> The Champions League is to be followed on RMC Sport, click here to subscribe to our offers