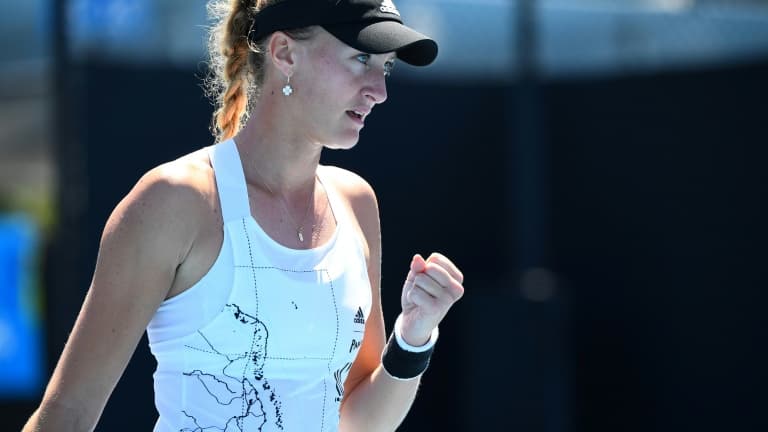 The 52nd player in the world easily got rid of the Japanese Nao Hibino (7-5, 6-1) and will play for the second time in her career the third round in Melbourne, against Stosur or Pegula.
Fiona Ferro will not be the only French competing in the third round of the Open d'Austraie. Kristina Mladenovic dominated Nao Hibino on Thursday morning (7-5, 6-1) to tie her career best result in Melbourne.
52nd in the world, the Northerner found herself back to the wall in the first round, led 5 games to 3 after losing her serve. But Mladenovic then went on four consecutive games to snatch the first set.
Pegula or Stosur in the third round
Below physically, Hibino did not keep pace in the second set, conceding three breaks to the Frenchwoman. The Japanese made the trifle of 41 unforced errors over the entire match to give Mladenovic plenty of opportunities.
"It was not easy to get into this match after my great victory in the first round against (Maria) Sakkari (seeded No. 20). We were both tense, there was a lot of wind and and gradually, I managed to find my shots, "responded the Northerner to the microphone of Eurosport.
From 2016 to 2021, she had not won a single match in Melbourne, a series that is now (far) behind her. The French will face the American Jessica Pegula (61st player in the world) or the Australian Samantha Stosur (112th) in the third round.