new Delhi

Hardly anyone suspects that the bowling attack of the Indian team should not disturb any batting order. The last time in 2018-19 when India toured Australia, the fast bowling of Jaspreet Bumrah, Mohammed Shami and Ishant Sharma took 48 wickets at an average of 21.6. Cheteshwar Pujara's batting gave strength to the team, while the Indian fast bowling attack also played a big role in the team winning 2–1 series. Australia were all out seven times out of eight.
All three took 136 wickets in the 2018 calendar year. With this, all three broke the records of Michael Holding, Malcolm Marshall and Joel Garner (130 wickets in 1984). Out of those 136 wickets, 45 wickets came in only the first three Test matches played in Australia. However, there is one place where India can miss the deficiency and that is the lack of left-arm fast bowler.
Virat's strenuous workout, see pictures of the gym going viral
India's left-arm bowlers have also contributed to some of the good moments for India in Australia in the first decade of this century. Whether it was Zaheer Khan's five wickets in Brisbane, which gave the rhythm like captain Saurabh Ganguly's century in 2003-04. Or Irfan Pathan's two wickets in Sydney, or RP Singh's havoc after his initial success in Perth in 2007-08. Ashish Nehra also took some important wickets in the 2003-04 Adelaide Test.
After these people in the second decade, no left-arm fast bowler could do anything special. Jaydev Unadkat, Khalil Ehmad, Barinder Singh Saran, Srinath Aravind or home star Aniket Chaudhary could not impress. All right-arm fast bowlers are currently in the Indian team and here they lag behind hosts Australia. Especially when Steve Smith, David Warner have returned and Marnus Labushane is in excellent form.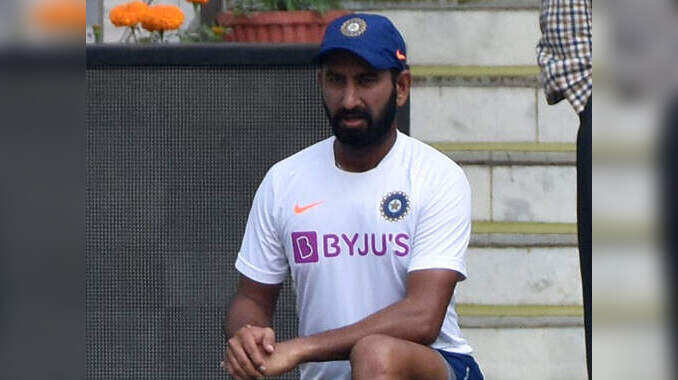 See, Cheteshwar Pujara is preparing for Dhansu to play Australia
Former India left-arm fast bowler Irfan Pathan said, "When it comes to fast bowling, there is no doubt that both teams are equal." India have a world class fast bowling attack. But I think Australia are a bit ahead because she is playing at home and they have a left-arm fast bowler in the form of Mitchell Starc. The left-arm bowler offers variety, as well as the right-handed batsman bowling with an across angle. Although I think it is a slight advantage, but the benefit is definitely there.
Both attacks have done well when it comes to statistics. Since 1 January 2018, Ishant has taken 71 wickets in 18 Tests. Shami has taken 85 wickets in 22 Tests. Bumrah has taken 68 wickets in 14 Tests. For Australia, Josh Hazlewood took 59 wickets in 16 matches, Pat Cummins 107 wickets in 21 matches, Stark has taken 77 wickets in 18 Tests.
Stark did not do well in the last series played against India. He took just 13 wickets in four Tests. However, he took 45 wickets in eight Tests after this series. He played seven of these Tests in Australia.
.