new Delhi
New products have been launched by Tech Brand Apple at the 'One More Thing' event. The company had announced its iPhone 12 lineup in the past and has now brought two MacBooks. The special thing is that Apple's new MacBooks will come with the company's new M1 processor, which was screened at the same event. Newer chipsets are also accompanied by faster SSDs and fanless design in MacBooks.

Macbook air
Apple has brought the first product MacBook Air. According to the company, the new laptop is 3.5 times faster than the previous Intel based MacBooks Air and gives five times better graphics performance. Apple says that M1-based MacBooks Air will perform three times faster than Windows devices. Talking about battery backup, users will be able to do wireless web browsing for 15 hours.

With the help of the M1's image signal processor, the MacBook Air also offers better noise reduction, dynamic range and improved auto white balance, allowing users to be more natural during facetime calls. Apart from the 13-inch Retina display, the new Air comes with MacOS Big Sur and has a TouchID unlock system. It has been priced at $ 999 (about Rs 74,000) for the base model.

Read: iPhone 12 with ₹ 1,19,900 for only ₹ 69,000, know how much is the price in which country

MacBook Pro
The more powerful MacBook Pro has 11 times faster machine learning, which according to the company makes it the fastest compact notebook in the world. With the help of M1 chipset, the new MacBook will offer 17 hours of wireless web browsing and 20 hours of video playback with battery life. Apple says that this is the highest battery life of any Mac product.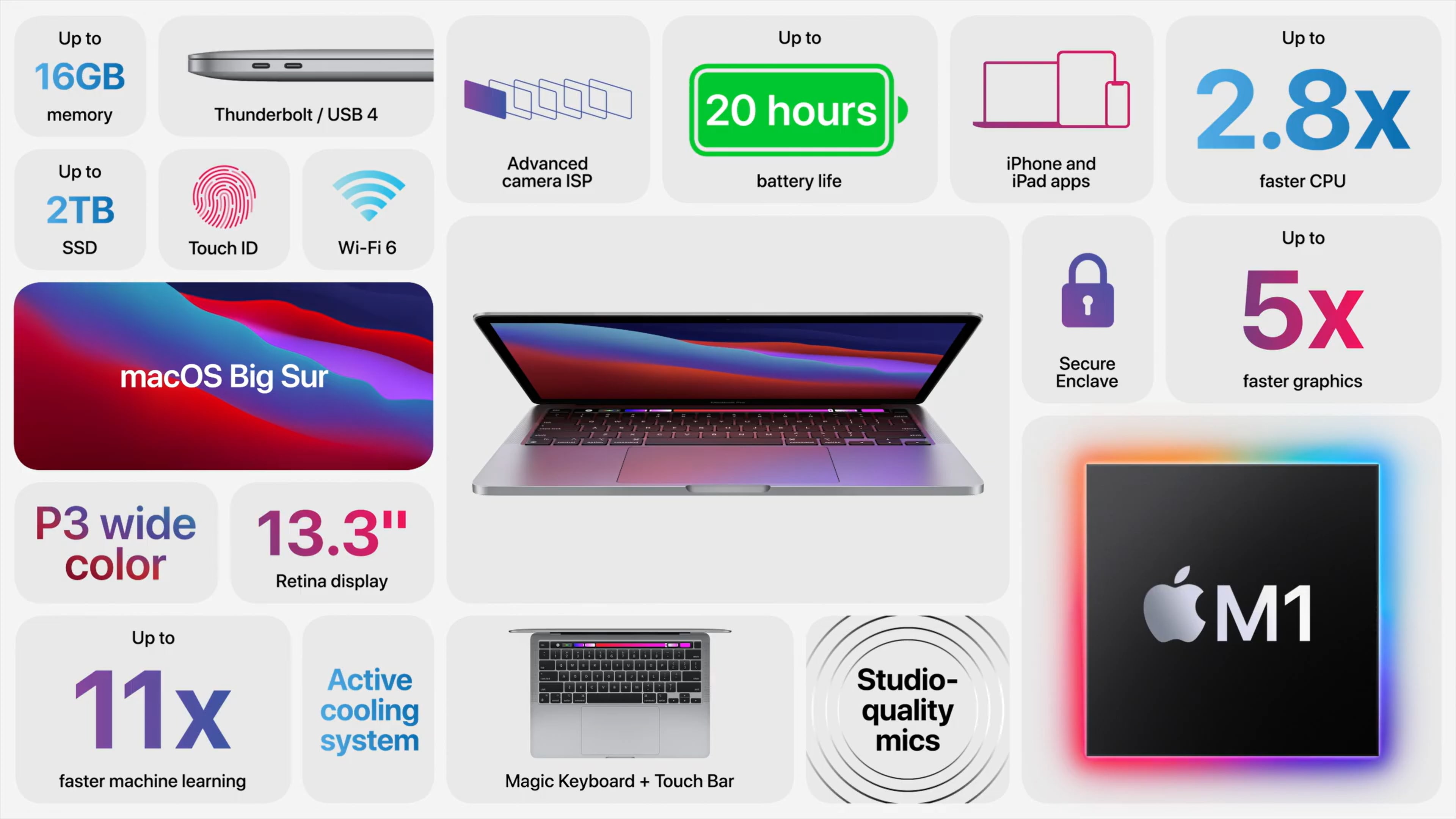 Features like four times more code compiling, studio quality microphone and webcam with improved contrast in low-light are also given in it. The base model of the new MacBook Pro can be purchased in the market for $ 1,299 (about Rs 96,300).
.